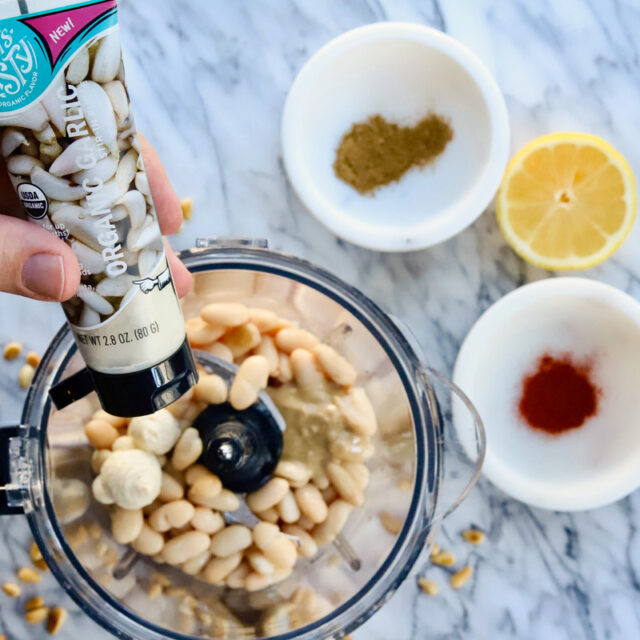 White Bean Garlic Hummus
30 minutes
|
Yield:

3 cups
Add some extra oomph to your traditional hummus with our Garlic Purée! Get fresh without the mess, no cutting boards or peeling required. Goodbye stinky hands… hello organic garlicy goodness.
Ingredients
1 (15 oz) can Cannellini Beans
1 – 3 tbsp. liquid from the can
1 – 2 tbsp. Garlic Purée, to taste
Juice of ½ Lemon
1 tbsp. Tahini
1 tsp. Olive Oil + more for garnish
¼ tsp. Ground Cumin
½ tsp. Salt
Garnish with a sprinkle of Smoked Paprika and Olive Oil
1 tbsp. Toasted Pine Nuts, optional for garnish
Directions
Add first seven ingredients to a food processor and pulse until well combined. Add a little of the reserved bean liquid, if necessary, to thin consistency.
Serve immediately with assorted vegetables and crackers.
Refrigerate any leftovers, covered, for up to 2 days.