Drive for Soli Organic
We are looking for drivers just like you! Join the Soli Organic Team and drive for us!
Now Hiring for these locations:
Harrisonburg, VA
Jefferson, GA
Indianapolis, IN
Sherman, TX
Denver, CO
Phoenix, AZ
Marysville, WA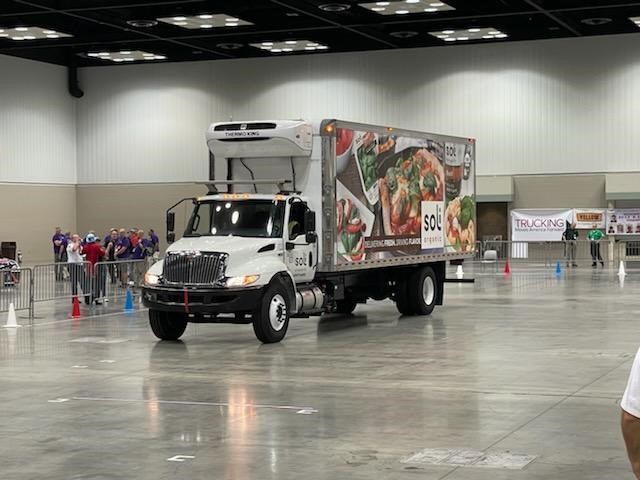 At Soli Organic, our mission is to deliver fresh, flavorful, organic produce that is sustainably grown and affordable for all.
Soli Organic – Core Values
Respect for All Individuals
Customer Obsessed
Win as One Team

Why Drive for Soli Organic?
Meaningful work:
As a driver for Soli Organic, you will be playing a critical role in helping to bring healthy, sustainable food to people in your community. You will be part of a team that cares deeply about the environment and the health of its customers.
Competitive pay and benefits:
Soli Organic recognizes the value of its drivers and compensates them accordingly. You will receive a competitive salary, along with benefits such as health insurance, retirement savings plans, and paid time off.
Respect for drivers:
Soli Organic understands that drivers are the backbone of its business and treats them with the respect they deserve. You will be part of a team that values your contributions and cares about your well-being.
Cutting-edge technology:
Soli Organic invests in the latest technology to make your job easier and more efficient. You will have access to state-of-the-art trucks, GPS systems, and other tools that will help you do your job effectively.
Commitment to sustainability:
Soli Organic is committed to minimizing its environmental footprint and promoting sustainable agriculture. You will be part of a team that cares about the planet and is taking concrete steps to protect it.
We offer more than just healthy, organic produce.
At Soli Organic, our drivers can participate in protecting the environment while earning a living. Soli Organic is committed to building a safe, positive, and inclusive culture where all teammates grow and excel.
We offer comprehensive benefits that help our employees grow, both personally and professionally. Our newly wrapped Soli Organic box trucks and driver uniforms proudly demonstrate to our local communities that Soli Organic stands for teamwork, respect, and customer service.
Competitive compensation
Advancement opportunities
Medical insurance
Dental insurance
Vision insurance
401(K) retirement with matching contributions up to 4%
Short-term disability coverage
Life insurance
Paid vacation, personal days, and holidays
Tuition/educational reimbursement
Quarterly Merit-Based Pay Increase Program
Soli Organic is a certified member of SmartWay Transport Partner: U.S. Environmental Safety Agency.
Drive with Soli. Drive with Purpose.
Soli Organic is an equal opportunity employer.
All applicants will be treated fairly, without regard to race, color, religion, sex, national origin, age, physical or mental disability, sexual orientation, marital status, military or veteran status, gender identity and expression, genetic information, or any other factor protected by law.