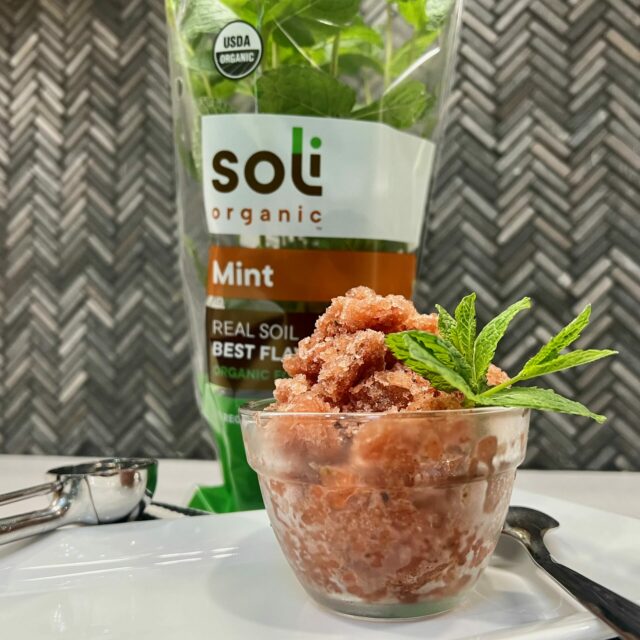 This refreshing granita recipe by Pillsbury Kitchens combines watermelon and mint to create the traditional Italian dessert for hot summer days.
Ingredients
3 cups cubed seeded watermelon
1/3 cup ginger ale
1/3 cup bottled simple syrup
¼ cup chopped fresh mint leaves
2 tablespoons fresh lime juice
Fresh mint sprigs for garnish
Directions
In a blender, place all ingredients except mint sprigs. Cover; blend on medium-high speed for about 30 seconds or until smooth. Pour into an 8-inch square (2-quart) glass baking dish.
Freeze for 1 hour. When ice crystals begin forming at the dish's edges, stir the mixture with a fork. Freeze 3 hours longer, stirring every 30 minutes with a fork, until firm. Serve frozen or let stand at room temperature 5 to 15 minutes before serving. Scoop into individual dessert bowls. Garnish with mint sprigs.
This family-friendly recipe can quickly become an adult beverage on a hot day. Vodka or rum would be a sweet addition.
Adapted from Pillsbury Kitchens
Gallery