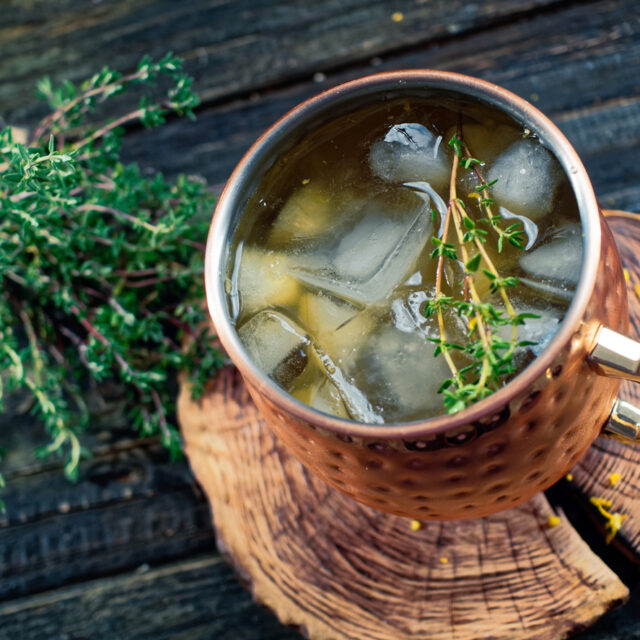 Thyme Infused Old Fashioned
1 hour
|
Yield:

1 cocktail
Ingredients
1/2 cup honey
1/2 cup water
8 sprigs fresh Thyme (plus more for garnish)
3 dashes Angostura bitters
2oz good quality bourbon
Lemon peel (optional garnish)
Directions
Make the thyme syrup
Bring water and honey to a gentle simmer and stir to completely dissolve honey.
Add thyme and remove from heat. Cover and allow the syrup to cool completely (about an hour).
Remove the thyme and strain the syrup into a jar using a fine mesh strainer.
Mix Up a Drink
Combine 4 tsp of the thyme simple syrup and 3 dashes of bitters to an Old Fashioned glass. Feel free to adjust to your sweetness preference.
Add ice and bourbon
Garnish with extra thyme and a lemon peel
Stir and Enjoy (in moderation)!
You will have extra thyme simple syrup. It can be kept in the refrigerator for up to 7 days.