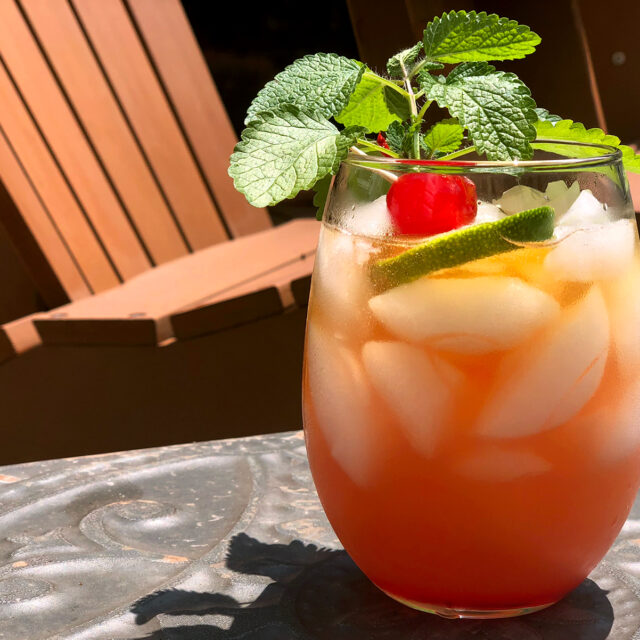 This is a tall and minty variation on the classic tiki drink.
Ingredients
2 oz. white rum
1 oz. dark rum
1.5 oz. fresh lime juice
1 oz. dry Curaçao
1 oz. orgeat syrup
.5 oz. maraschino cherry syrup
4 oz pineapple juice
1 sprig Mint (plus more for garnish)
Directions
Add a light rum and a sprig of mint (4-6 leaves) to a shaker and muddle to release the mint oils
Add the remaining ingredients and shake with ice
Strain over ice and garnish with a fresh sprig of mint, lime wheel, and a cherry
You can adjust the sweetness by using less orgeat syrup and/or omitting the cherry syrup.
Simple syrup can be substituted for orgeat in a pinch, but you will lose the almond flavor distinct to orgeat.