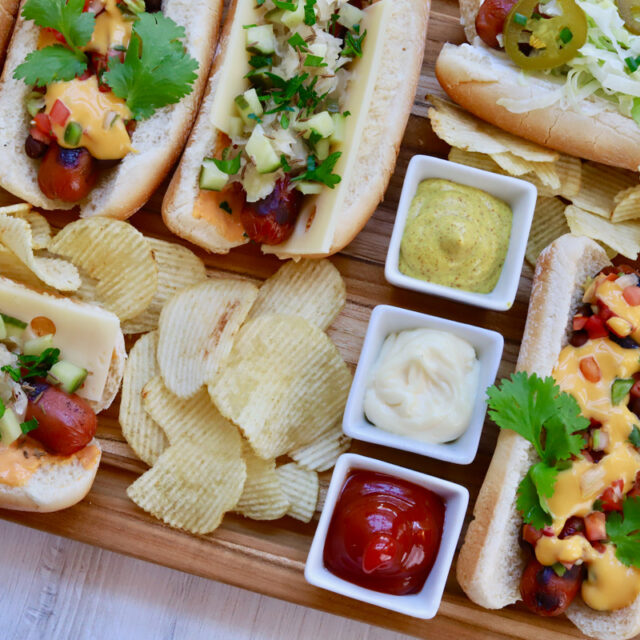 There comes a time in life where a regular hot dog with ketchup and mustard just won't do the trick. You're looking for something adventurous yet comforting. In lieu of traditional condiments, here are three game-changing hot dog toppings that will take your mealtime game to a whole new level.
Ingredients
Hot Dogs, grilled
Hot Dog Buns
The Tex-Mex Dog
Organic Cilantro
Pico de Gallo Salsa
Black Beans
Nacho Cheese Sauce
The Picnic Dog
Organic Chives
French Onion Dip
Potato Chips
Pickled Jalapenos
Shredded Lettuce
The Reuben Dog
Organic Italian Parsley
Swiss Cheese
Sauerkraut
Russian Dressing
Dill Pickles
Caraway seeds
Directions
Grill desired number of hot dogs according to char preference (usually between 7 – 10 minutes).
Once cooked, place hot dog in a bun and decorate with desired topping combinations listed above.