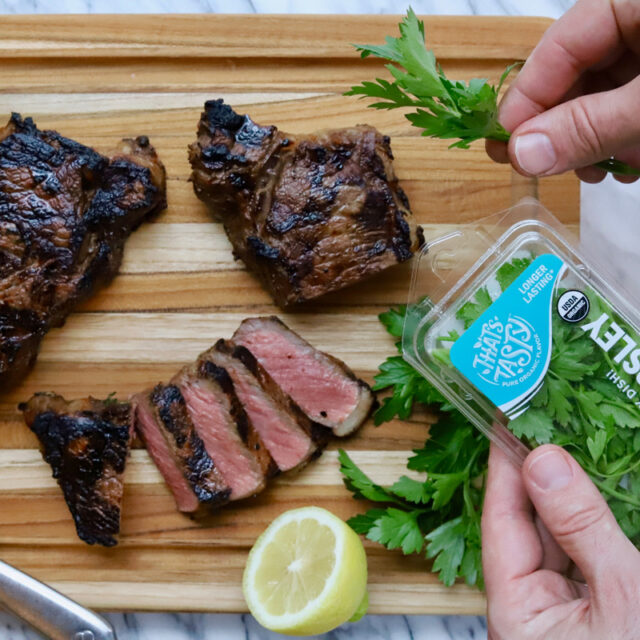 Super Simple Steak Marinade
Grillin' season is here and we're celebrating everything outdoors with this slam-dunk steak marinade recipe. Grab your apron, a few pantry staples and a handful of aromatic herbs. It's about to get hot 'n here.
Ingredients
1 Tbsp. Fresh Oregano
1 Tbsp. Fresh Thyme
1 tsp. Fresh Rosemary
¼ cup Liquid Aminos or Soy Sauce
¼ cup Balsamic Vinegar
1 Tbsp. Worcestershire Sauce
1 tsp. Maple Syrup or Honey
1 Tbsp. Extra Virgin Olive Oil
1 Garlic clove, minced
1 tsp. Mustard Powder
Chopped Parsley, for garnish
Directions
Whisk all ingredients together in a large mixing bowl.
Place steaks inside a resealable ziplock bag and pour marinade ingredients over them. Seal the bag and press the marinade around to ensure even coating. Allow the steaks to marinate in the fridge for up to 6 hours.
Pat steaks dry prior to grilling. Enjoy!
Want to make this a full meal? Serve your steak alongside some That's Tasty's Arugula! We recommend topping it with some blue cheese crumbles, pecans and dried cranberries. Yum.