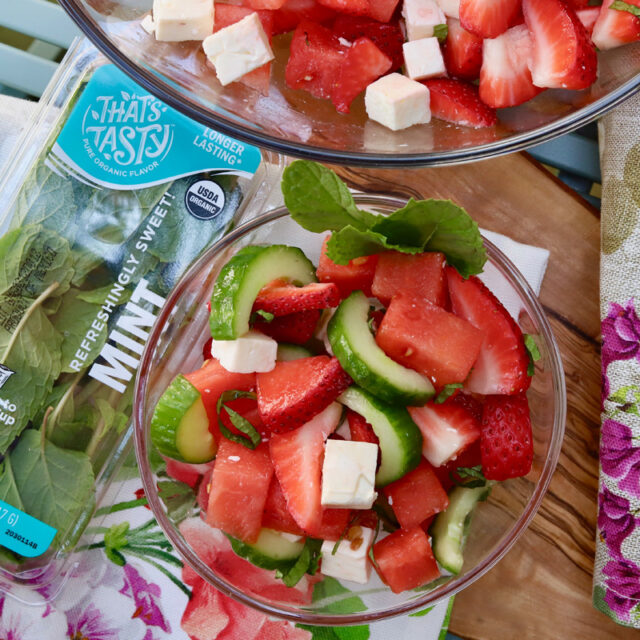 Strawberry-Watermelon Salad with Mint
30 minutes
|
Yield:

6-8 servings
This refreshing fruit salad is the ultimate side-dish for your next cookout, friendly get-together, or weeknight meal. Pairs great with grilled meats, fish, or served as a thirst-quenching appetizer.
Ingredients
3 cups cubed Watermelon
1 cup sliced Strawberries
6 - 8 Mint Leaves, cut into strips
½ English Cucumber, seeded & sliced
4 ounces of Feta, cubed or crumbled
Pinch of Salt, to taste
Directions
Place all ingredients in a large mixing bowl and toss until combined. Place in the refrigerator for 1 hour and serve chilled.
Place fruit in the refrigerator the day beforehand to ensure this dish is served ice cold.