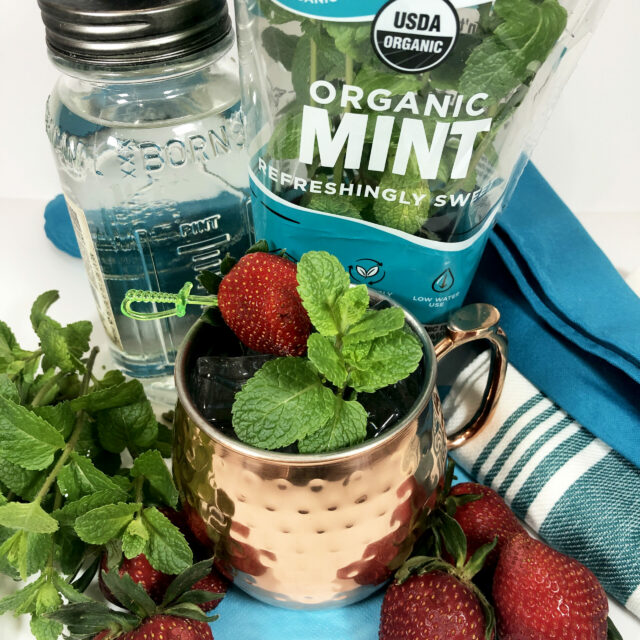 Strawberry Moonshine Mint Julep
1 hour 10 minutes
|
Yield:

1 cocktail
This fun variation on a traditional mint julep uses moonshine in place of the traditional bourbon and adds strawberries. The sweet and tart strawberries, coupled with the herbal bite of fresh mint tames the harsh notes of the Moonshine and makes this a surprisingly smooth, refreshing sipper.
Ingredients
1.5oz moonshine or white whiskey
3/4oz fresh mint, tough stems removed
8oz fresh strawberries
1/4 cup sugar
Directions
Make some sweet, minty strawberries
Roughly chop the strawberries and place them in a sturdy container
Add the mint leaves and sprinkle over the sugar
Muddle the mixture together, dissolving the sugar and bruising (but not mashing) the mint and strawberries.
Cover and let sit for 1 hour, the strawberries should release a lot of juice.
Mix up a cocktail
Add a healthy dollop (about 1/4 cup) of your strawberry mixture to the bottom of a 6oz tumbler, then top with moonshine.
Fill the glass with ice and stir vigorously
Garnish with more mint, and enjoy.
Add more strawberry mixture if you'd like it sweeter. You should have plenty left over.