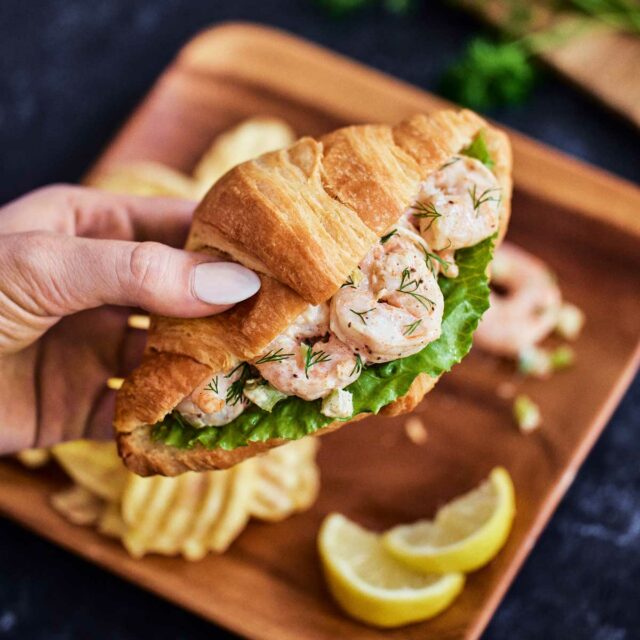 A "Dill"-iscious shrimp salad recipe. Perfect for entertaining or saving all for yourself.
Ingredients
1 lb. shrimp, peeled and deveined
1 tbsp. extra-virgin olive oil
Kosher salt
Freshly ground black pepper
1/4 red onion, finely chopped
1 stalk celery, finely chopped
2 tbsp. Soli Organic dill
Romaine lettuce
Preferred bread for serving
Directions
Preheat oven to 400°F. On a large baking sheet, toss shrimp with oil and season with salt and pepper.
Bake until shrimp are completely opaque, 5 to 7 minutes.
In a large bowl, whisk together mayonnaise, lemon juice and zest, and dijon and season with salt and pepper. Add cooked shrimp, red onion, celery, and dill to bowl and toss until combined.
Serve on bread or over lettuce.
Dressing

1/2 cup mayonnaise
Juice and zest of 1 lemon
1 tsp. dijon mustard
Gallery