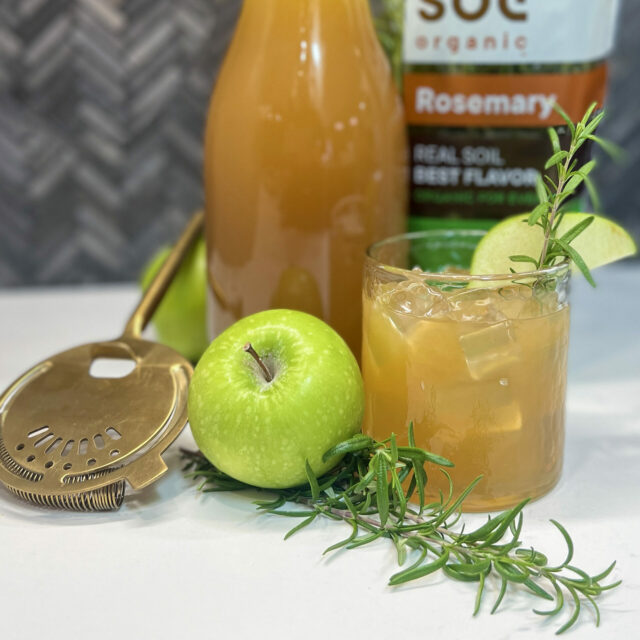 Rosemary Maple Bourbon Punch
This easy batch cocktail by Sunny Anderson at Food Network has layers of flavors. Perfect for holiday get-togethers. We could not resist upping the Rosemary.
Ingredients
3/4 cup Grade A dark amber maple syrup
3- to 4 stalks of Soli Organic fresh Rosemary
3 cups apple cider
2 cups bourbon
1/2 cup fresh lemon juice
Garnish: 6 to 8 stalks of fresh Rosemary and Apple slices
Directions
Add maple syrup and a handful of fresh Rosemary to a small pot. Let steep over low heat for 20 minutes, then let cool. Remove the Rosemary and pour the maple syrup into a pitcher. Add the apple cider, bourbon, and lemon juice and whisk to combine.
Serve punch over ice with rosemary stalks and apple slices as garnish.
Recipe adapted from Sunny Anderson www.foodnetwork.com/recipes/sunny-anderson
Gallery