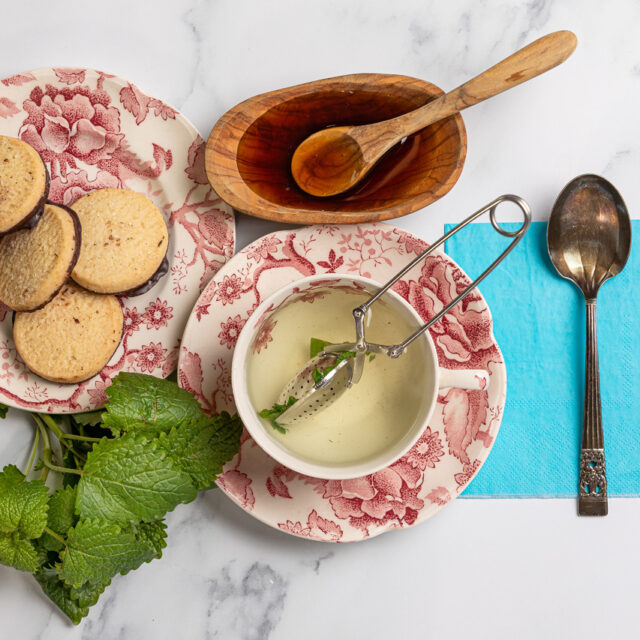 Relaxing Lemon Balm Tea
15 minutes
|
Yield:

1 cup
With its mild lemon scent and flavor, THAT'S TASTY™ Organic Lemon Balm makes an excellent an herbal tea
Ingredients
¼ cup fresh Lemon Balm leaves chopped
1 cup water
1 tsp. raw honey (optional)
Directions
Chop the Lemon Balm leaves to release their oils. Set aside.
Heat water in a cup in the microwave or on the stove until just boiling.
Mix the leaves and water in a mug and allow to stand 10 minutes to steep.
Stir in honey and strain if desired.
Drink warm.
In our photos, we use a tea infuser, but feel free to strain with cheese cloth or any fine mesh strainer.