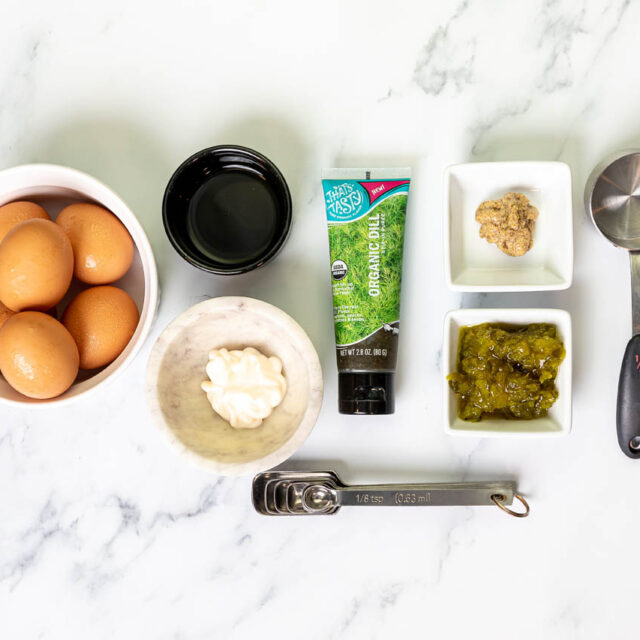 Perfect for a quick lunch - make a delicious sandwich or serve in lettuce wraps for a light zesty meal.
Ingredients
6 eggs (hard boiled if you got'em)
1/4 cup pickle relish
2 tbsp. mayo
1 tbsp. Dijon mustard
2 tsp. apple cider vinegar
1 tbsp. Dill Puree
Salt pepper to taste
Directions
If starting with hard-boiled eggs, skip to step 5.
Place eggs in a saucepan and fill with enough cold water to cover the eggs by 1 inch.
Bring to a full boil over high heat, and then turn off the burner.
Cover the pan and let sit for 10-12 minutes.
Peel the eggs, but do not chop.
Add all ingredients to a large bowl and mix with a serving fork. You want to break up the eggs into smaller pieces but leave some chunks for texture.
Serve with toasted bread for sandwiches, make lettuce wraps, or enjoy all on its own.
Can be refrigerated for up to 3 days.