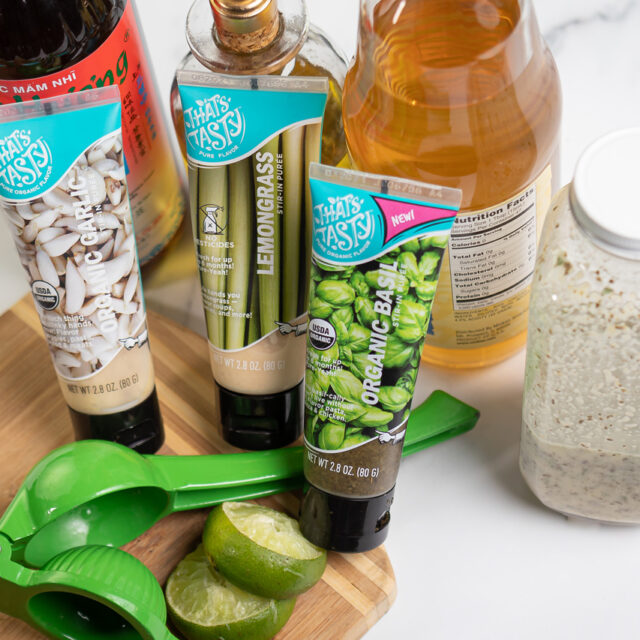 Quick Thai Dressing (or Marinade)
If you are one the many who love the bold, fresh flavors of Thai food, this dressing/marinade is for you. This is a very flexible recipe that uses common 
ingredients
you can find in your grocery store.
Ingredients
1/2 cup rice wine vinegar
1 Tbsp fish sauce (more to taste)
Mint chopped finely into 2 heaping Tbsp
Juice of 1 large lime
2 Tbsp Basil Purée
3 Tbsp Garlic Purée
1 tsp Lemon Grass Purée
Salt and pepper to taste
1 Tbsp brown sugar (optional)
1 Tbsp sriracha sauce to add a little heat (optional)
Directions
Whisk all ingredients together in a bowl and pour it into a container and refrigerate for 1 hour before use.
As a marinade add meat and a generous amount of marinade to a sealed zip lock bag for 4 hours.
As a dressing thinly slice cucumber and red onion and allow it to soak in this for an hour or more in the refrigerator for a tasty side dish (additional salt and pepper may be required).