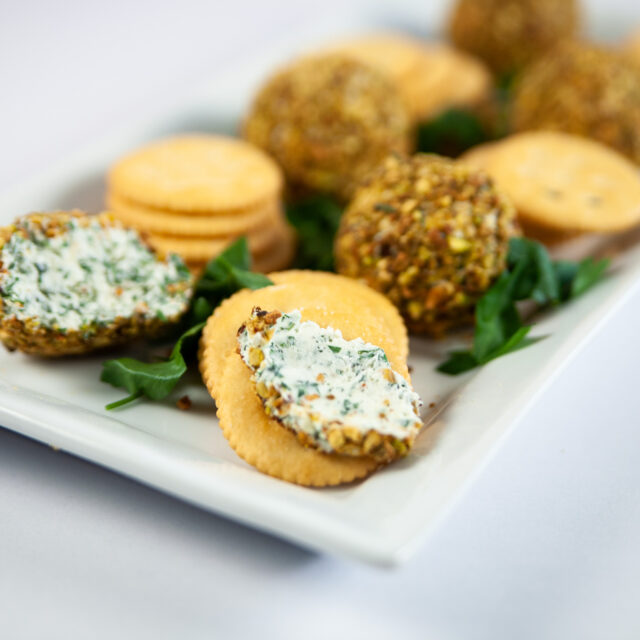 Pistachio and Herb Cheese Balls
1 hour
|
Yield:

6 servings
Ingredients
4 oz goat cheese
4 oz cream cheese
2 tbsp unsalted butter
3 tbsp minced fresh Basil
3 tbsp minced fresh Italian Parsley
3 tbsp minced fresh Mint
1/2 cup shelled pistachios
Salt and pepper to taste
Directions
Mix cheeses and butter until smooth using an electric mixer or by hand.
Add minced herbs and stir to incorporate.
Season to taste with salt and pepper.
Shape cheese mixture into 5-6 balls (they should be roughly golf ball sized) and refrigerate for about 30 minutes.
Toast pistachios in a skillet on high heat for 1-2 minutes, stirring constantly. Be careful not to burn them!
Blitz pistachios in a food processor for a few pulses, or finely chop them by hand.
Gently roll chilled cheese balls in the ground pistachios covering each side.
Serve with your choice of crackers or sliced crusty bread.