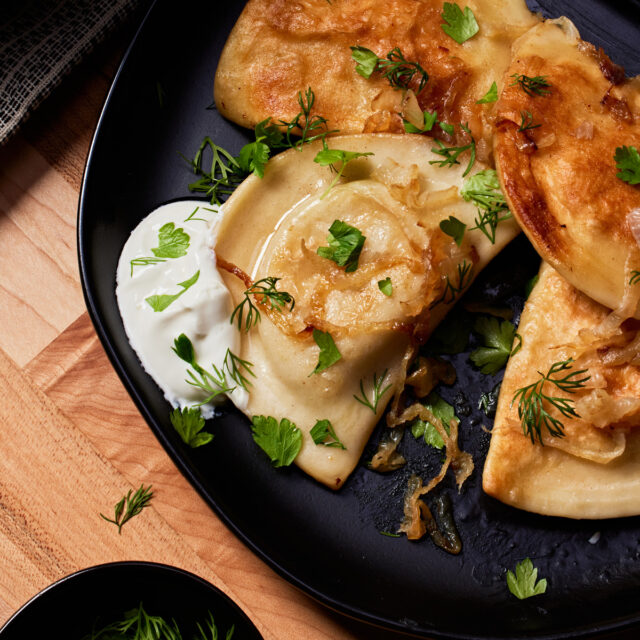 Pierogies with Herb Sour Cream
15 minutes
|
Yield:

4 Servings
It doesn't get simpler than this delicious dinner of pierogies and herb sour cream featuring Dill and Parsley, ready in only 15 minutes with only five ingredients!
Ingredients
3 tablespoons butter, softened
1 pound frozen potato pierogi
1 cup water
2 tablespoons Soli Organic Dill, chopped
2 tablespoons Soli Organic Parsley, chopped
1 cup sour cream
Salt and pepper
Directions
Coat a skillet with butter. Place pierogies in one layer in the skillet. Add 1 cup water and cover the skillet. Cook over medium-high heat for 8 minutes.
Uncover the skillet and allow any remaining liquid to evaporate, simultaneously letting the pierogies brown in the butter.
Remove crispy pierogies from the skillet, sprinkle with Soli Organic Dill and Parsley, and season with salt and pepper. Turn to coat in the herbs and serve with sour cream. Enjoy!