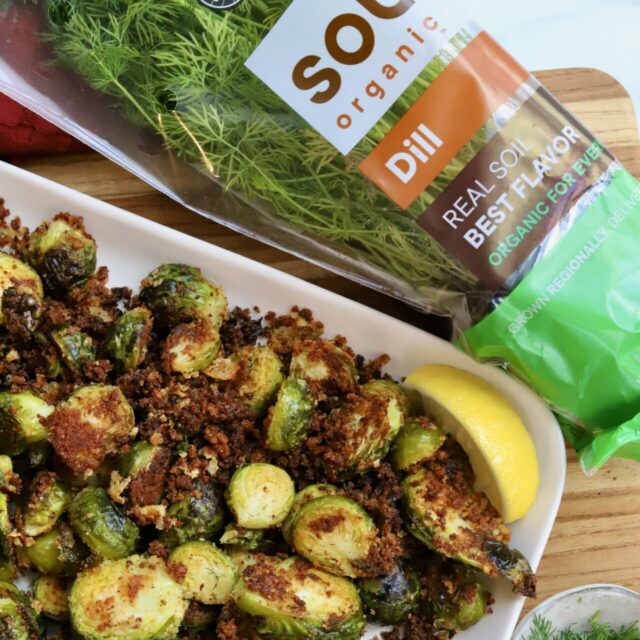 Parmesan Crusted Brussels with Dill and Lemon
Elevate a traditional brussels sprouts side by adding grated parmesan, panko bread crumbs, lemon and our fresh Soli Organic, Dill
Ingredients
1 lb. Brussels Sprouts, cut in half
2 tbsp. Olive Oil
1/2 cup Grated Parmesan
1/3 cup Panko Bread Crumbs
2 tbsp. Chopped Soli Organic Fresh Dill
1/2 tsp. Black Pepper
1/2 tsp. Salt
1 Lemon, cut into wedges for serving
Directions
Preheat the oven to 400F.
Wash and trim the Brussels sprouts, then cut them in half. Place the halves in a large bowl.
Pour over the olive oil, grated parmesan, Panko bread crumbs, fresh Soli Organic Dill, salt, and pepper. Toss to coat.
Transfer to a parchment-lined baking sheet and roast for 25 minutes, flipping halfway through.
Serve immediately with lemon wedges for an optional garnish.
Gallery