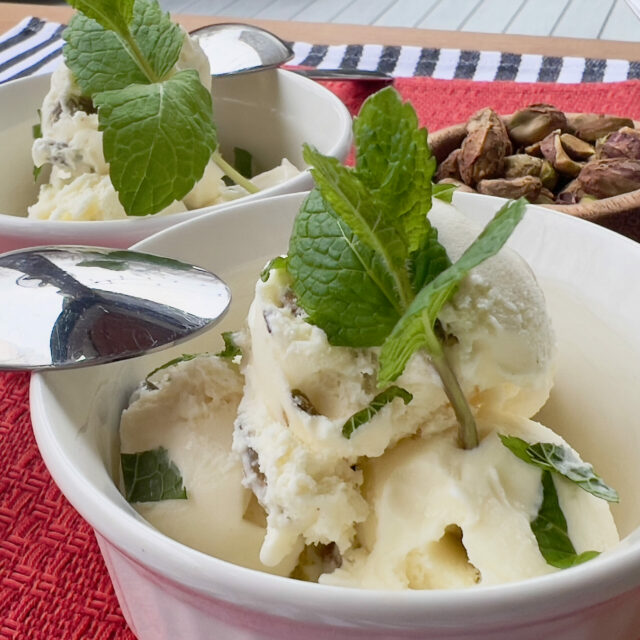 This creamy frozen dessert has a refreshing mint flavor and crunchy pistachio pieces mixed in for texture and a nutty taste. The combination of textures, with the smoothness of the ice cream and the crunch of the pistachios, creates a delicious and satisfying dessert.
Ingredients
10 -12 fresh Soli Organic Mint leaves chopped
1/2 cup pistachios (shelled)
1/2 cup whole milk
1 cup heavy whipping cream
1/3 cup sugar
3 egg yolks
Directions
In a saucepan, bring milk and fresh mint to a simmer. Remove from heat.
Beat the egg yolks and sugar in a bowl. Pour the eggs into the cooked milk while stirring constantly.
Cook on low heat until the mixture thickens. Turn off the heat and let it cool down before placing it in the fridge for a couple of hours.
Whip the cream until thick and fold it into the mixture.
Add the chopped pistachios and mix.
Add the mixture to your ice cream machine.
When serving, garnish with whole pistachios and sprigs of mint.
Gallery