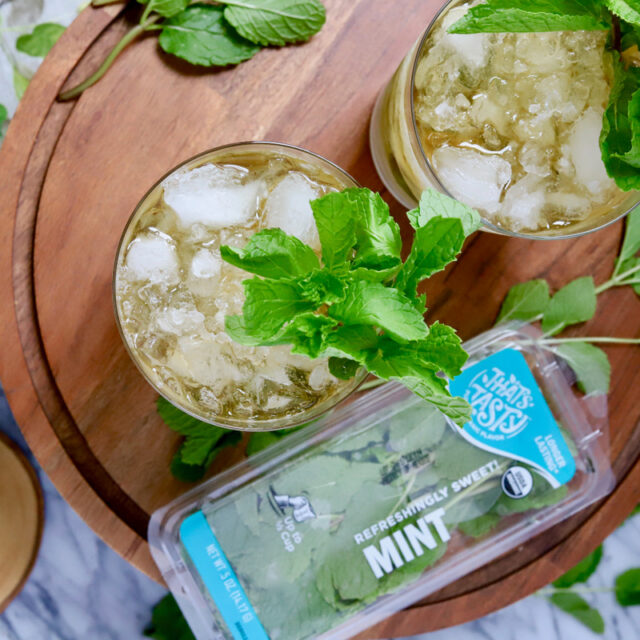 Simple Mint Julep Recipe
5 minutes
|
Yield:

2 cocktails
The Mint Julep is a classic bourbon cocktail that is made with simple syrup, mint leaves, and crushed ice. It's incredibly easy to make and tastes like the beginning of summer. Follow along our foolproof steps to create this iconic combination at home.
Ingredients
2 tbsp. Sugar
2 tbsp. Water
2 Sprigs Fresh Mint Leaves + 4 Sprigs for garnish
6 oz. Bourbon
Crushed Ice
2 dashes of Bitters, optional
Directions
Mix 1 tbsp. sugar and 1 tbsp. water in each cocktail glass until the sugar has dissolved.
Slap 2 sprigs of mint leaves against the palm of your hand and drop one into each glass.
Fill the glasses with crushed ice and top with 3 ounces of bourbon each. Garnish each glass with 2 sprigs of fresh mint sprigs and sprinkle with an optional dash of bitters. Enjoy immediately.
You can alternatively muddle the mint if you prefer a stronger mint flavor, or make mint syrup.
Moscow mule cups are a great alternative to the traditional mint julep glasses.