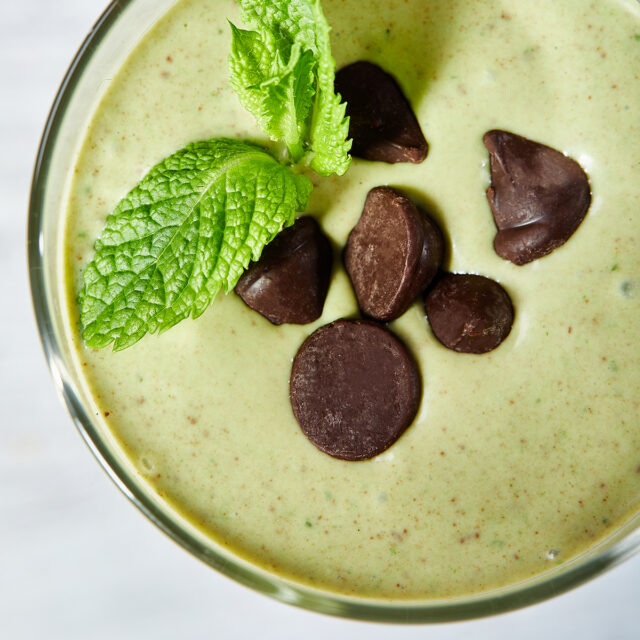 Mint Chocolate Chip Smoothie
Here's a healthy, thick, creamy smoothie filled with fresh mint and chocolate. 
Ingredients
1 frozen banana
1 ½ cups milk
1 cup fresh spinach
¼ small/medium-sized avocado
20-30 fresh Soli Organic Mint leaves (depending on size)
½ cup ice
1 tablespoon chocolate chips
Directions
Place banana, milk, spinach, avocado, mint, and ice in a blender. Blend until smooth. Add chocolate chips and briefly pulse. Serve – garnish with chocolate chips and mint.
Gallery