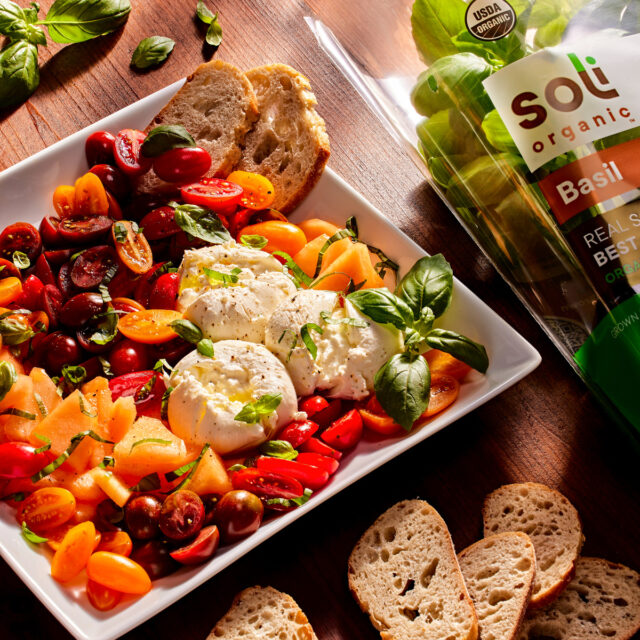 Melon Basil Burrata Salad
15 minutes
|
Yield:

2 Servings
Tomatoes, cantaloupe, burrata, and fresh Basil make this dish a work of art. Try this mouthwatering recipe; it's sure to be a crowd pleaser.
Ingredients
2 cups tomatoes
2 cups cantaloupe
½ cup fresh Soli Organic Basil
1 tablespoon olive oil
1 teaspoon salt
½ teaspoon black pepper
1 ball burrata
1 teaspoon balsamic reduction
Directions
Slice tomatoes and cantaloupe as desired and add them to a bowl.
Generously drizzle olive oil and add salt and pepper to the bowl. Mix in with tomatoes and cantaloupe.
Slice and add fresh Soli Organic Basil to the bowl.
Top with the ball of burrata and slice the burrata. Drizzle with balsamic reduction before serving.
Gallery