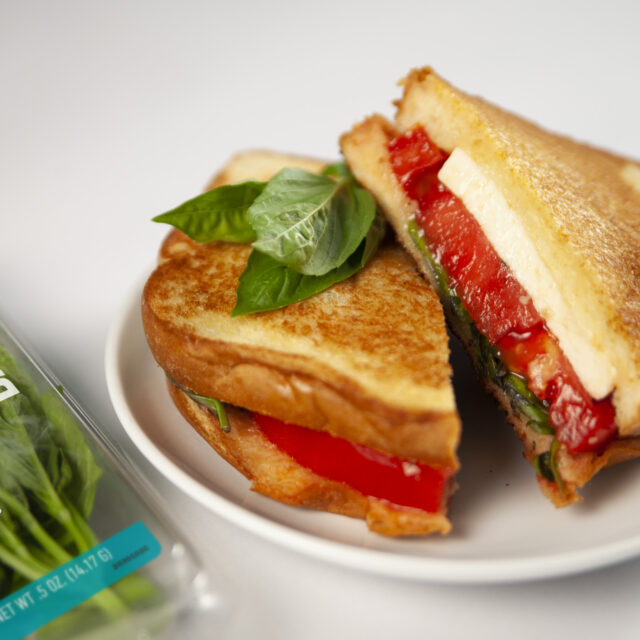 Margherita Grilled Cheese Sandwich
15 minutes
|
Yield:

1 sandwich
Easy peasy, grilled cheesy! This easy, warm sandwich inspired by the classic Margherita pizza will warm your heart and stomach. Add fresh basil and tomato to this simple sammy and be blown away with flavor!
Ingredients
2 slices good white sandwich bread
3-4 slices fresh mozzarella cheese
1 thick slice ripe tomato
6-8 leaves fresh Basil
Extra virgin olive oil
Salt and pepper
Directions
Heat a skillet over medium heat
Add 3-4 slices fresh mozzarella and season with a sprinkle of salt.
Add tomato slice and basil leaves.
Brush another slice of bread with olive oil and place on top.
Cook 3-5 minutes on each side until the bread is golden brown. The interior should be warmed through, but the cheese won't be completely melted.