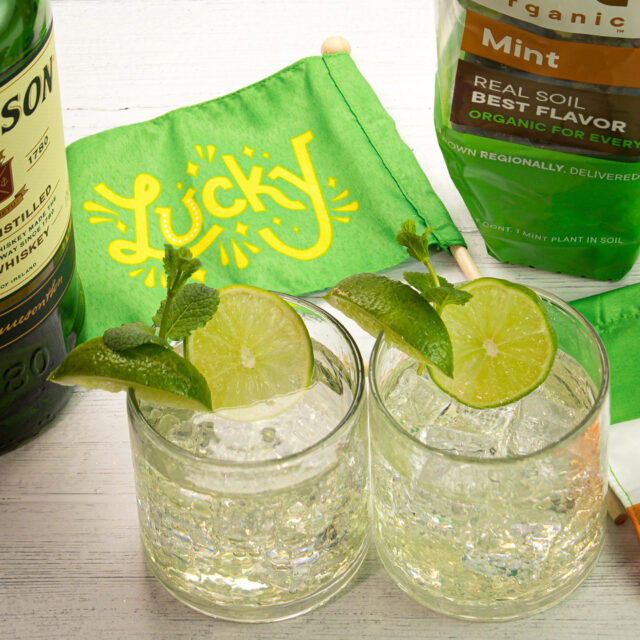 Irish Ginger Whiskey Mojito With Mint
This Irish-inspired combination of bold whiskey, fresh mint, and spicy ginger beer is the perfect way to celebrate St. Patrick's Day. This drink is easy to make and a great way to show off your creativity and add a bit of Irish flair to your next gathering.
Ingredients
Juice of 1/2 Lime
6-8 fresh Soli Organic Living Mint leaves
2 1/2 ounces Irish whiskey
6 ounces spicy ginger beer
Garnish: lime wedges and mint leaves
Directions
In your favorite cocktail glass, muddle lime juice and mint leaves together.
Add whiskey
Pour ginger beer and gently mix together.

Top with ice and lime wedge and mint leaves.
Gallery