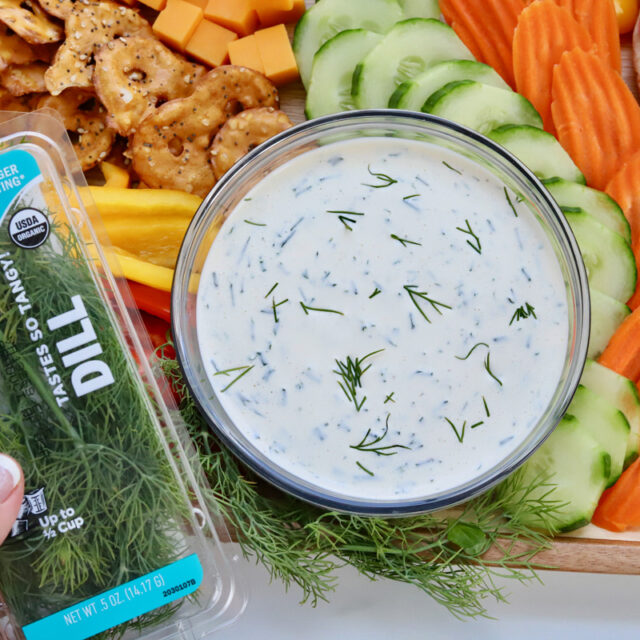 Homemade Ranch Dressing
5 minutes
|
Yield:

1.5 Cups
Our homemade ranch dressing is an easy recipe that you can whip together in just a few minutes. Jam-packed with dill-icious herbs, this flavorful recipe is free from preservatives, artificial ingredients, and all the nasty stuff.
Ingredients
1/4 cup Greek Yogurt
1/2 cup Buttermilk 
1/2 cup Mayonnaise 
1 tbsp. Organic Garlic Puree
1 tbsp. Chopped Organic Parsley
1 tbsp. Chopped Organic Dill 
1 tbsp. Chopped Organic Chives 
1/2 tsp. Worcestershire sauce 
1/2 tsp. Onion Powder 
1/4 tsp. Kosher Salt 
1/4 tsp. Fresh Cracked Black Pepper 
Freshly Squeezed Lemon Juice, to taste (optional)
Directions
Whisk all ingredients together in a large mixing bowl.
If you have the time, place ranch the refrigerator for at least an hour to let flavors mingle.
Store any leftovers in a sealed container, refrigerated, for up to 2 days.