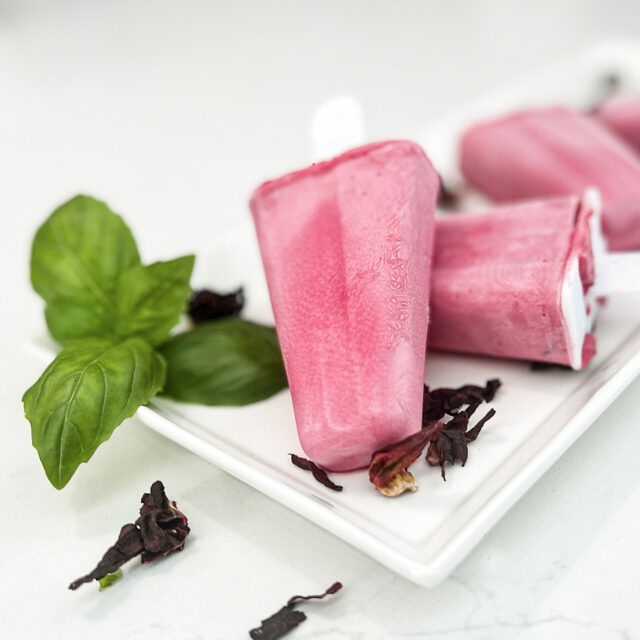 Hibiscus and Basil Lemonade Popsicles
Hibiscus is all the rage with its fruity, sweet, and tart flavor. Combined with lemon juice and the peppery sweetness of our fresh Basil, you are guaranteed to pucker up.
Ingredients
Simple syrup:
2/3 cup sugar
2/3 cup water
3 tablespoons dried hibiscus
.05 oz Basil
The rest:
1 cup lemon juice (approximately 6-8 lemons
1 ½ cup water
Directions
Prepare the simple syrup. Combine the sugar, water, Basil, and hibiscus in a small saucepan over medium heat. Stir constantly until it just begins to boil. Remove from heat and allow to cool. Strain the hibiscus and Basil after cooling.
Combine simple syrup, lemon juice, and water in a medium-size bowl. Pour into popsicle molds. Place the lid over the molds and freeze until solid, about 4-6 hours. Tip: run mold under warm water to easily remove popsicles from mold.
After preparing these treats on a hot day, we thought these sweet and tart babies would be delicious served in a margarita.
Gallery