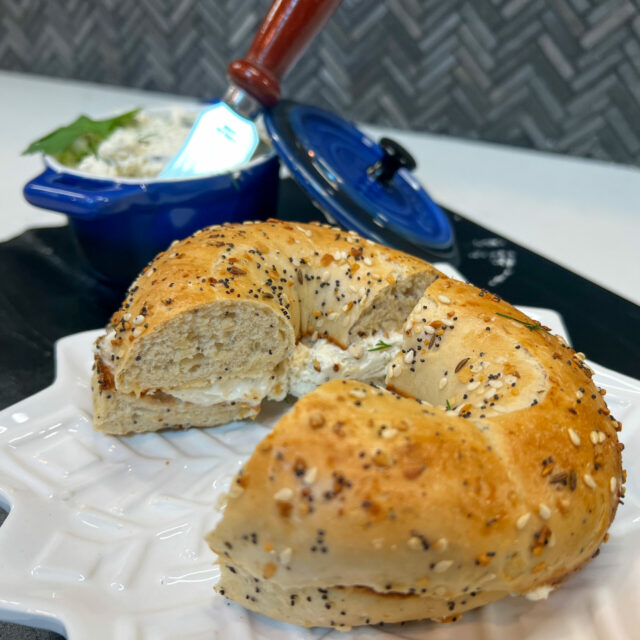 Herbed Cream Cheese Spread with Garlic and Herbs
This easy and delicious garlic and herb cheese spread is flavored with various herbs and works on bagels, crackers, and sandwiches.
Ingredients
1 block Philadelphia Brand Cream Cheese
2 Tsp. Soli Organic Living Italian Parsley finely chopped
2 Tsp. Soli Organic Living Dill finely chopped
1 Tsp. Soli Organic Living Rosemary finely chopped
Pinch of garlic powder
Pinch of salt
Directions
Allow 1 block of Philadelphia Brand Cream Cheese to come to room temperature (about 20 - 30 minutes).
Put cream cheese into a small bowl and, using a fork combine all ingredients until thoroughly mixed
Spread onto toasted bagels or bread and enjoy.
Gallery