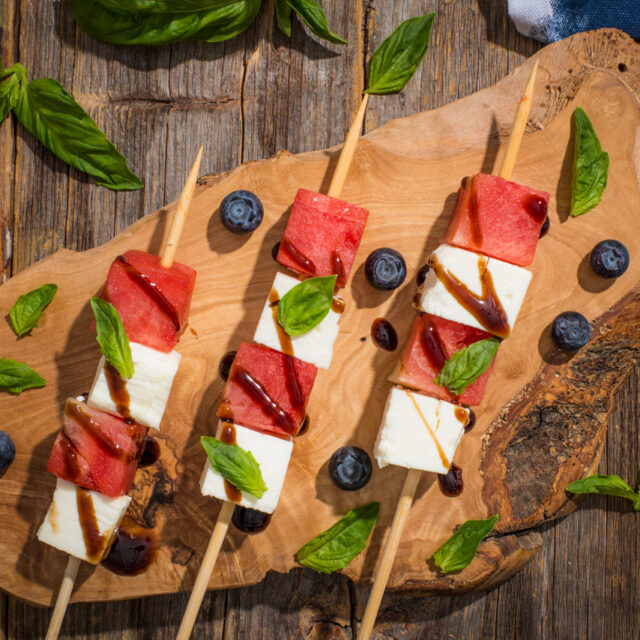 Grilled Watermelon with Mint
Combining warm, sweet watermelon with creamy feta and cool fresh mint, this salad is a wonderful addition to a picnic or backyard BBQ. It's an unexpected sweet and savory combination that comes together perfectly on the plate.
Ingredients
7 slices watermelon, each 1/2 inch thick
3 tbsp. olive oil, divided
3 tbsp. cider vinegar
1 tbsp. mint or basil, chopped
1/2 tsp. salt
1/2 tsp. pepper
2 tbsp. crumbled feta
Directions
Spray grill rack with nonstick nonflammable cooking spray.
Preheat grill to medium-high heat.
Brush watermelon slices with 1 tbsp. oil.
Grill watermelon for 4-5 minutes per side or until browned.
Cut into bite-size pieces.
In a large bowl, combine remaining oil, vinegar, mint/basil, salt and peper.
Drizzle sauce over watermelon.
Sprinkle with feta and toss to coat.
Serve immediately.