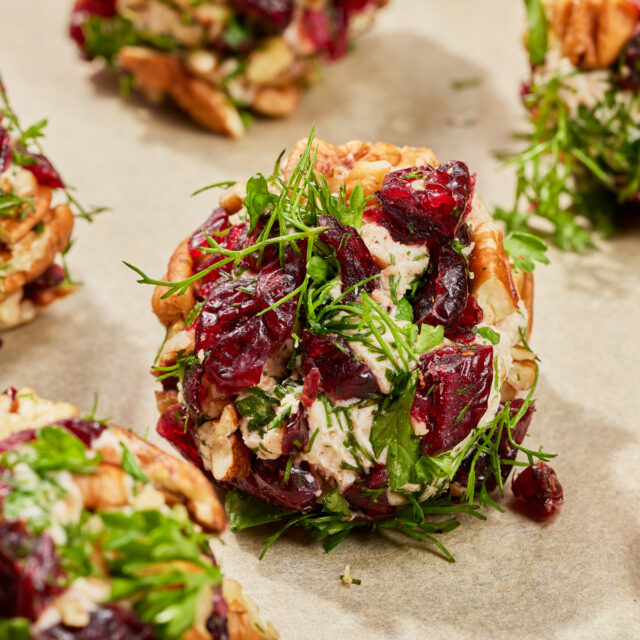 Goat Cheese Truffles are an easy no-bake appetizer ready in under 30-minutes. A perfect addition to any holiday gathering.
Ingredients
10 oz. plain goat cheese (room temperature)
6 oz. cream cheese (room temperature)
3 T. honey plus more for drizzling (optional)
1 1/2 c. chopped pecans divided (you can use walnuts if preferred)
1 c. chopped dried cranberries
1/3 c. chopped fresh Soli Organic Italian Parsley
1/3 c. chopped fresh Soli Organic Dill
Directions
In a large bowl, using an electric hand mixer beat goat cheese and cream cheese until light and fluffy. Fold in a 1/2 cup chopped pecans; set aside.
Line a rimmed baking sheet with parchment paper. Add together the remaining pecans, dried cranberries, Soli Organic Dill and Parsley in the center of the parchment paper.
Using a cookie scoop or spoon, scoop out one ball of cheese filling and toss in pecan mixture. Continue until all truffles have been rolled in the coating.
Refrigerate the truffles until ready to serve.
Before serving, add a drizzle of honey to each truffle, if desired. Serve with crackers or warm crostini.
Gallery