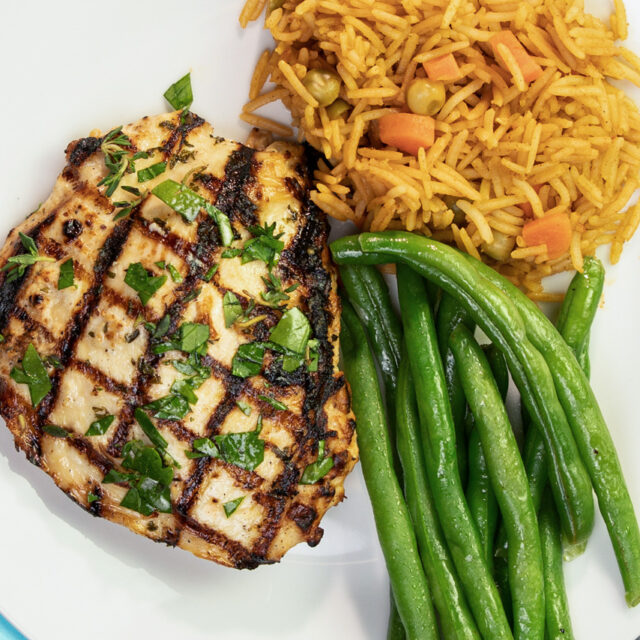 Fire Grilled Chicken with Fresh Herbs
2 hours 15 minutes
|
Yield:

2-3 servings
Fire up the grill. Just a handful of ingredients are all you'll need for this scrumptious Grilled Chicken with Herbs.
Ingredients
2 tbsp. chopped Organic Parsley
2 tsp. Organic Rosemary
2 tsp. Organic Thyme
3 cloves garlic, minced
¼ cup olive oil
½ cup balsamic vinegar
salt and pepper to taste
1½ pounds skinless, boneless chicken breasts
Directions
In a blender combine the Parsley, Rosemary, Thyme, garlic, oil, vinegar and salt and pepper to taste. Place chicken in a glass bowl and pour blended marinade over the chicken. Cover and refrigerate for at least 2 hours or up to 48 hours.
Preheat grill to medium high heat. Grill chicken for about 6 to 7 minutes per side, or until chicken is cooked through and no longer pink inside.
Serve with salad, corn or fresh green beans.