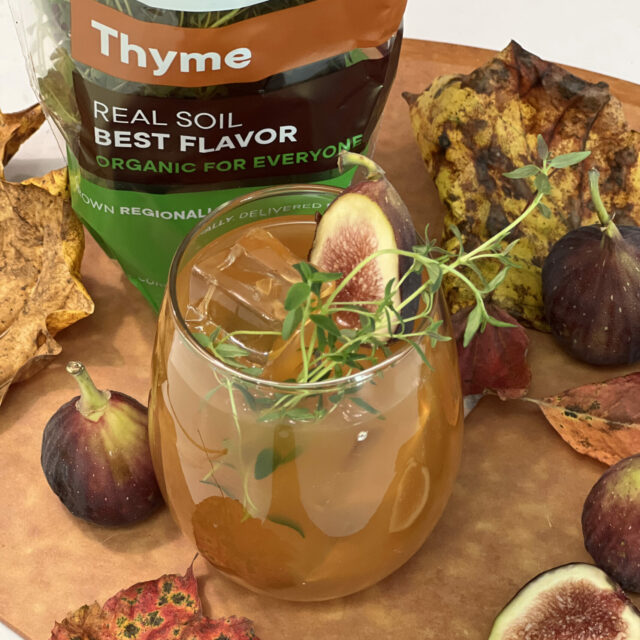 Fig Bourbon Cider Smash with Thyme
Bring the sweet, zesty, and warming flavor to your next cozy gathering. This autumn drink is a perfect cocktail to celebrate Autumn.
Ingredients
2 ounces non-alcoholic fresh apple cider
1 teaspoon lemon juice
1 tablespoon thyme simple syrup*
1 tablespoon fig preserves
1 teaspoon balsamic vinegar
2 ounces bourbon
sparkling water, for topping
fresh figs and thyme sprig, for serving
Directions
In a cocktail shaker, combine the apple cider, lemon juice, thyme syrup, fig preserves, and bourbon. Shake to combine.
Strain into a glass filled with ice. Top off with sparkling water and garnish with a fresh fig. Enjoy!
*Thyme Simple Syrup
Combine 1 cup sugar, 1 cup water, and 1/2 cup loosely packed thyme sprigs in a small saucepan. Bring mixture to a boil over medium-high, stirring constantly until sugar dissolves. Remove from heat, and cool to room temperature, about 30 minutes. Remove and discard thyme sprigs. Store in an airtight container in refrigerator up to 2 weeks.
Recipe adapted from www.halfbakedharvest.com
Gallery