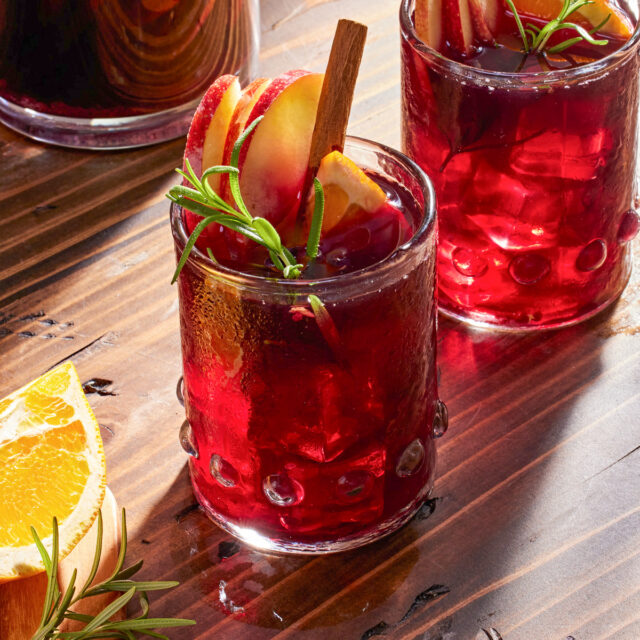 For a cozy autumnal cocktail, try sipping this fall-infused red sangria, made with apple cider, bourbon, and organic rosemary.
Ingredients
1 bottle dry red wine
½ cup bourbon
1 cup apple cider
1 apple, thinly sliced
1 orange, thinly sliced
3 cinnamon sticks
2-inch knob fresh ginger, thinly sliced
2 sprigs Soli Organic Rosemary
Directions
Combine all ingredients in a large glass pitcher.
Refrigerate overnight and for up to 3 days.
Pour over ice and enjoy!