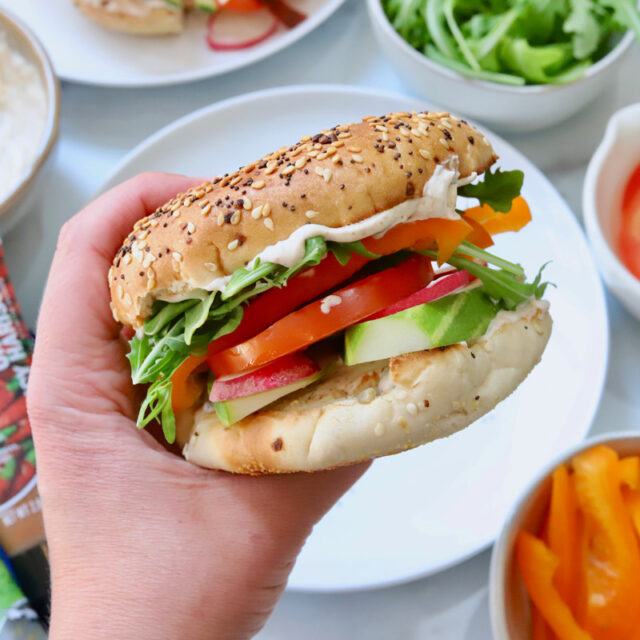 Eat the Rainbow Bagel Beasts
5 minutes
|
Yield:

2 servings
This easy bagel sandwich is perfect for breakfast, lunch, or even dinner! Fully-loaded with a variety of veggies, this beast of a sandwich is easily customizable and allows you to eat the rainbow!
Ingredients
2 Bagels, split and toasted
8-ounces cream cheese
2 tbsp. Organic Spicy Harissa Purée
1 tsp. Organic Dill Purée
1 Bell Pepper, sliced
1 Cucumber, sliced
1 Tomato, sliced
3 radishes, thinly sliced
1 cup Organic Arugula
Directions
Toast bagels to your preferred toasty-ness.
Mix cream cheese with the harissa and dill purées until well combined.
Slather both of the inner sides of each bagel with harissa cream cheese. Then, pile on the toppings and enjoy!
You will have some leftover harissa spiked cream cheese. Go ahead and save it for another bagel feast, or try swirling it into warm pasta with chicken for a delicious lunch or dinner.