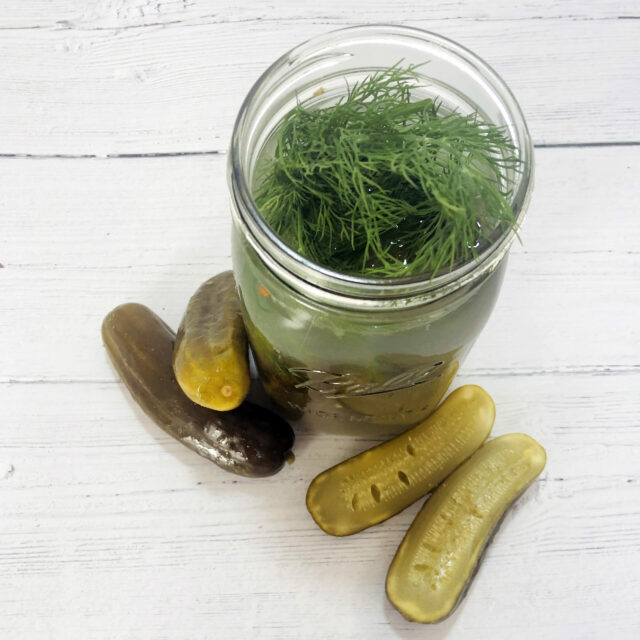 Easy Refrigerator Dill Pickles
Want a crunchy snack that will make you feel cool as a cucumber? Whip up some homemade Fresh Dill pickles!
Ingredients
2 cups water
2 cups white vinegar
2 tbsp.
2 sugar
1 tbsp. sea salt
4-6 pickling cucumbers
2 cloves garlic, whole
1 cup fresh dill
Directions
Stir water, vinegar, sugar, and sea salt together in a saucepan over high heat. Bring to a boil;
Remove from heat and cool completely.
Slice cucumbers into spears.
Combine cucumber, garlic cloves, and fresh dill in a glass container.
Pour cooled vinegar mixture over cucumber mixture.
Seal the container and refrigerate for 4-5 days.
Store in the fridge for up to several weeks. Dill-icious!