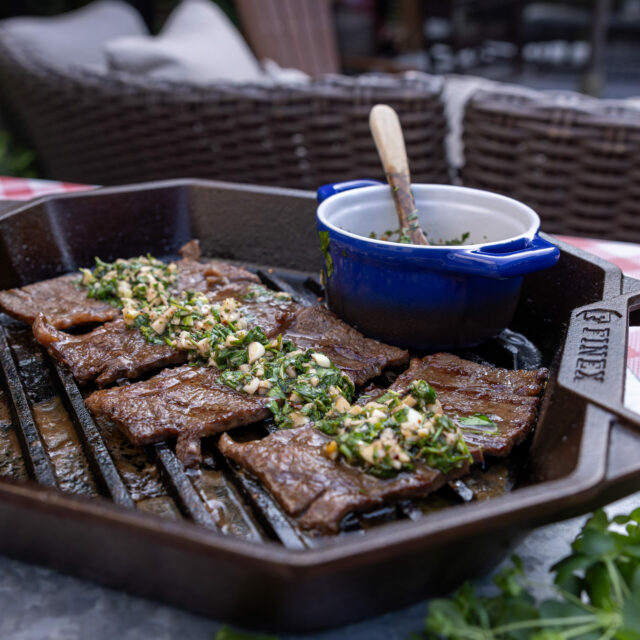 Easy Chimichurri
2 hours 10 minutes
|
Yield:

8
Known for its bold and refreshing taste, chimichurri is easy to make and is excellent as a topping for Grilled Steak, chicken, seafood, and even vegetables.
Ingredients
1 cup finely chopped Soli Organic Italian Parsley
4 garlic cloves, finely minced
1/3 cup extra virgin olive oil
2 1/2 Tbsp red wine vinegar
1 Tbsp chopped Soli Organic Oregano
1/2 tsp fine sea salt
1/4 tsp freshly ground black pepper
1/4 tsp crushed red pepper flakes
Directions
Finely chop parsley and garlic cloves with a knife and transfer to a bowl.
Add remaining ingredients and stir to combine.
Cover with plastic wrap and refrigerate for at least 2 hours or overnight before serving.
Store chimichurri for up to one week in the refrigerator.
Recipe adapted from Natasha Kravchuk, https://natashaskitchen.com
Gallery