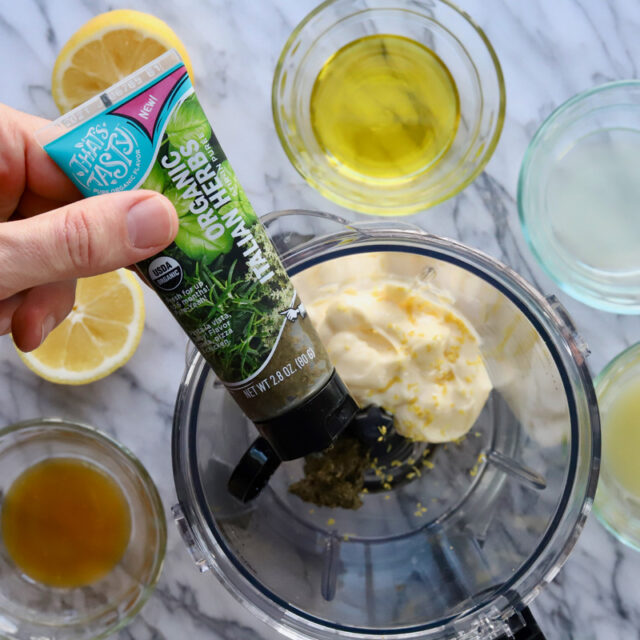 Crazy Addicting Italian Herb Dressing
15 minutes
|
Yield:

1 cup dressing
Easily add herbal elements to marinades and salad dressings! Our purées last up to six months in the refrigerator after opening, so fresh flavor is just a squeeze away!
Ingredients
Juice of 1 Lemon + Zest
¼ cup White Wine Vinegar
½ cup Olive Oil
½ cup Mayonnaise
2 – 3 tbsp. Italian Herbs Purée, to taste
2 Garlic Cloves
1 – 2 tsp. Raw Honey (Paleo compliant), to taste
Salt and Pepper, to taste
Directions
Add all ingredients to a food processor and pulse together until well combined.
Serve immediately drizzled over your salad of choice.
Store any leftover dressing in the refrigerator, covered, for up to 4 days.