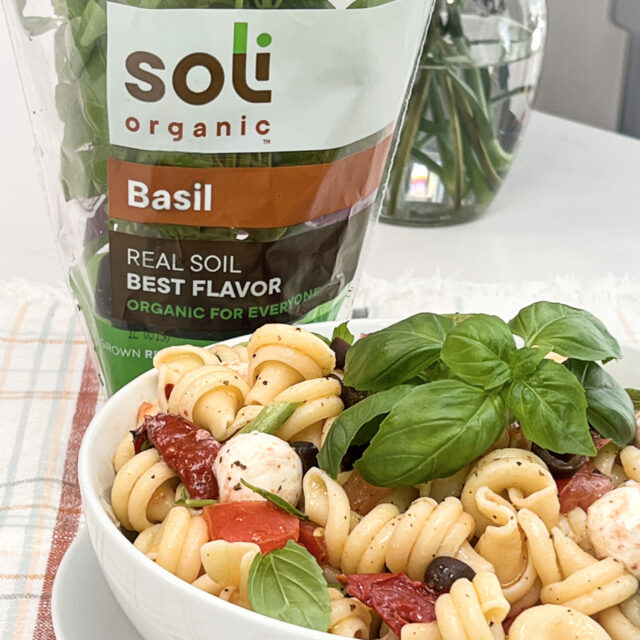 Cold Pasta Salad with Basil and Tomatoes
25 minutes
|
Yield:

6-8 Servings
This hearty pasta salad combines the beautiful aromas of garlic and fresh basil to create the perfect summer dish.
Ingredients
2 ripe tomatoes coarsely chopped
½ cup sliced black olives
4-5 garlic cloves, finely grated or mashed
Salt and pepper to taste
½ teaspoon red pepper flakes
1 large basil spring plus ¾ cup fresh basil leaves
½ cup extra virgin olive oil
8 oz baby mozzarella balls
1-pound short pasta of choice, such as farfalle or cavatappi
Directions
Combine tomatoes, black olives, garlic, red pepper flakes, mozzarella balls, salt and pepper, and large basil spring in a large bowl. Stir in olive oil and let marinate for 1-3 hours.
Bring a large pot of salted water to boil. Add pasta and follow directions for all dente preparation. Drain well. Add to bowl with tomato mixture while still warm and combine. Let pasta cool, soaking up the dressing. (Remove Basil sprig). Let pasta sit for another hour or refrigerate until using. Allow the dish to come to room temperature. Before serving, toss with chopped fresh basil and add more salt and pepper to taste.
Gallery