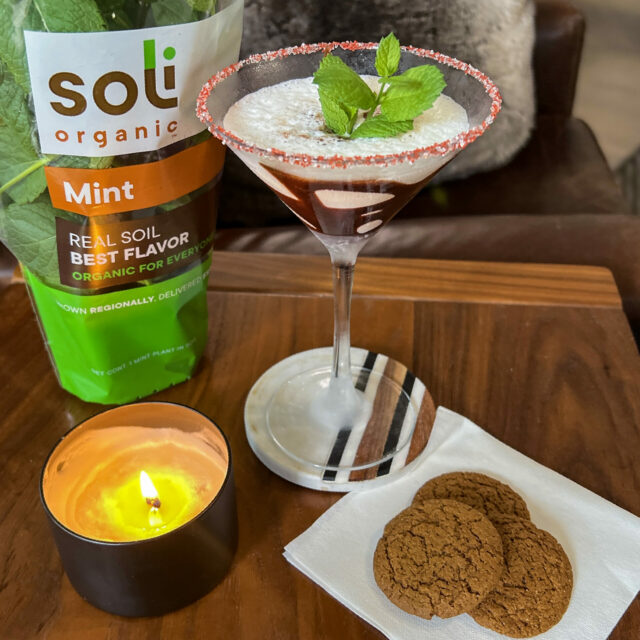 Chocolate Mint Martini
10 minutes
|
Yield:

1 DRINK
This thick and creamy chocolate peppermint martini is super sweet and delicious, a perfect drink to celebrate the holidays.
Ingredients
1 teaspoon chocolate syrup, or to taste
1 fluid ounce peppermint schnapps
2 fluid ounces Godiva chocolate liqueur
1/2 oz Vodka
2 fluid ounces half-and-half
Soli Organic fresh Mint and crushed candy cane for garnish
Directions
Drizzle chocolate syrup around the inside edge of a martini glass; place the glass in the freezer.
Optional: Remove the glass, rim the edge with orange and place the glass upside down on a saucer filled with a crumbled candy cane. Move it around until the rim is coated in the candy cane crumbles.
Fill a cocktail shaker with ice; pour peppermint schnapps, chocolate liqueur, vodka, and cream into the shaker. Cover, shake, and strain the martini into the prepared martini glass.
Gallery