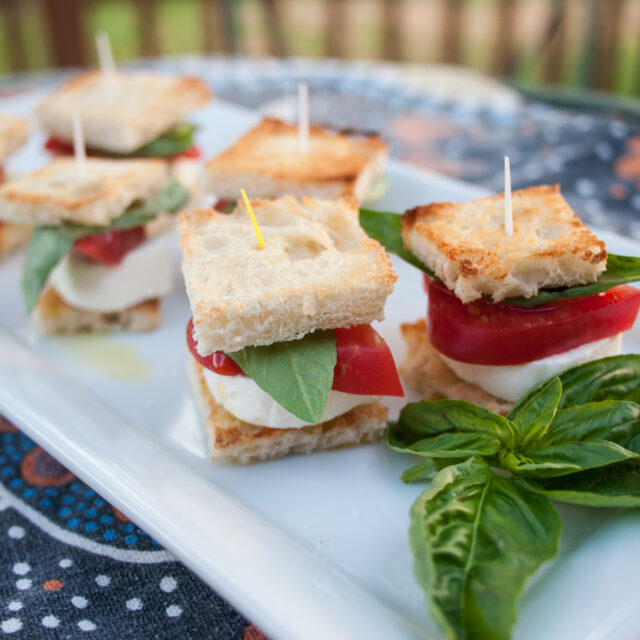 These are easy, quick, and so adorable. Plus, they're vegetarian and kid-friendly. Oh, and did we mention they go great with a margarita?
Ingredients
1/2 oz fresh Basil
1 Loaf good french bread, sliced
2-3 large heirloom Tomatoes
4 Tbsp. salted butter
Directions
Trim the crusts off French bread, and cut the centers into 1-inch x 1-inch squares.
Brush bread squares with melted, salted butter and place in one layer on a cookie sheet.
Toast under the broiler but be careful! These can turn from golden to burnt in seconds, so don't take your eyes off them.
Slice tomatoes and fresh mozzarella into 1-inch x 1-inch pieces and sprinkle with salt. Place one slice of mozzarella, one slice of tomato, and a basil leaf on top of half of the squares. Drizzle the open-faced sandwiches with olive oil.
Top each sandwich with the remaining toasted-bread squares. Stick a toothpick in each sandwich to hold it together, and you're good to go!