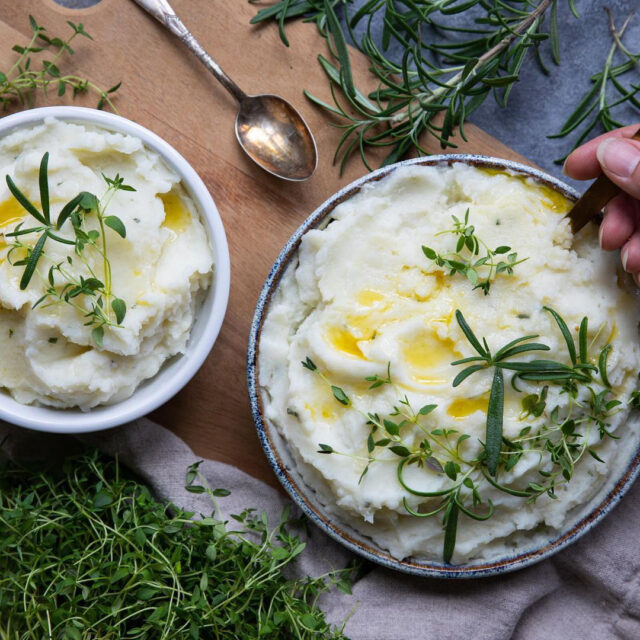 Brown Butter Herb Mashed Potatoes
Creamy mashed potatoes made with brown butter that's flavored with organic herbs will be the star of your holiday table.
Ingredients
3 Russet potatoes
4 tbsp unsalted butter
1 ½ cup whole milk
1 sprig Rosemary
5 sprigs Thyme
1 tsp salt
Directions
Peel and cut the potatoes into chunks.
Boil the potatoes in salty water until they're fork-tender.
Meanwhile, place the butter and milk in a saucepan over medium heat. Add in the rosemary and thyme. Heat the milk until the butter is melted and the milk is warm.
Place the potatoes in a large bowl, add the salt and mash them.
Remove the herbs and add the milk and butter to the potatoes. Using an electric mixer, mix the potatoes until they're creamy.
Serve in a bowl and top with more herbs.
Tip: Add fresh thyme and rosemary (chopped) to the potatoes before adding the milk for some extra flavor.
Recipe by @unicornsinthekitchen