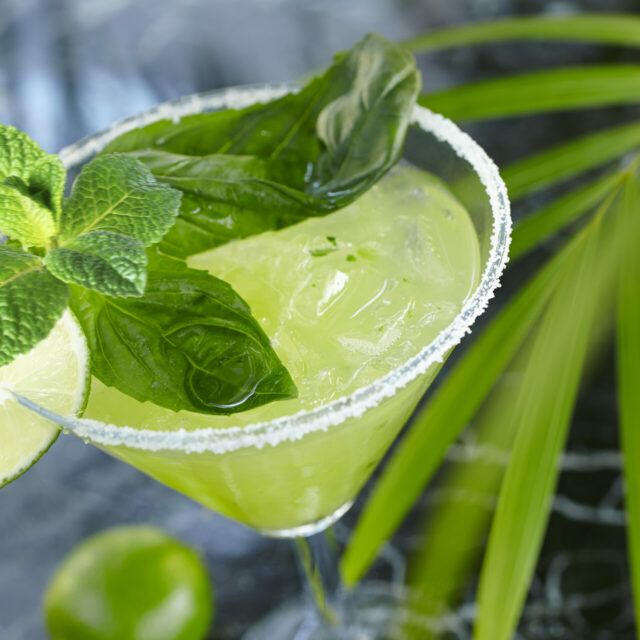 The Basil simple syrup takes this margarita from ordinary to extraordinary. We experimented with Mint and found it adds a refreshing complexity on the front end with the sweet pepper Basil taste on the finish. Enjoy!
Ingredients
2 oz Jose Cuervo Especial Gold Tequila (or tequila of choice)
1 oz Fresh lime juice
1 oz Basil Simple syrup*
4 Soli Organic Basil leaves
2-4 Soli Organic Mint leaves
+ Kosher salt rim
+ Lime wheel, Mint, and Basil for garnish
Directions
METHOD
Combine liquid ingredients, Basil, and Mint leaves in a cocktail shaker and shake vigorously with ice to chill. Strain onto fresh ice in a rocks glass.
Garnish with a lime wheel and basil leaf.
BASIL SIMPLE SYRUP
Combine 1 cup Soli Organic fresh Basil leaves, 1 cup agave, and 1 cup water, and bring to a simmer. Simmer 5 minutes. Remove. Let cool and can store in a refrigerator up to a week.
Gallery