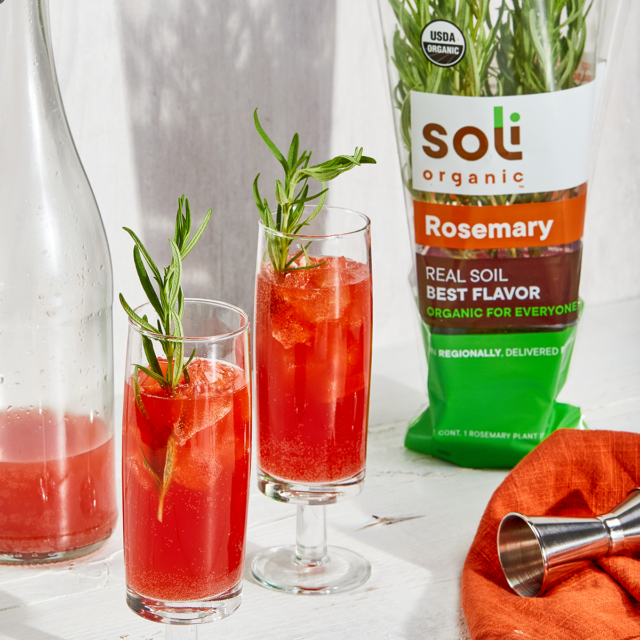 Autumn Spritz with Rosemary
This festive fall cocktail highlights the flavors of the season! Cider, Rosemary and your bubbly of choice make a lovely autumn drink.
Ingredients
2 ounces blood orange juice
2 ounces Apple Cider
1 ounce Aperol
Splash of orange soda water
3 ounces Prosecco, Champagne, or any sparkling wine
Soli Organic Rosemary
Directions
Place ice in a tall glass the Aperol, blood orange juice, apple cider, and a splash of soda water. Garnish with rosemary sprig.
Gallery