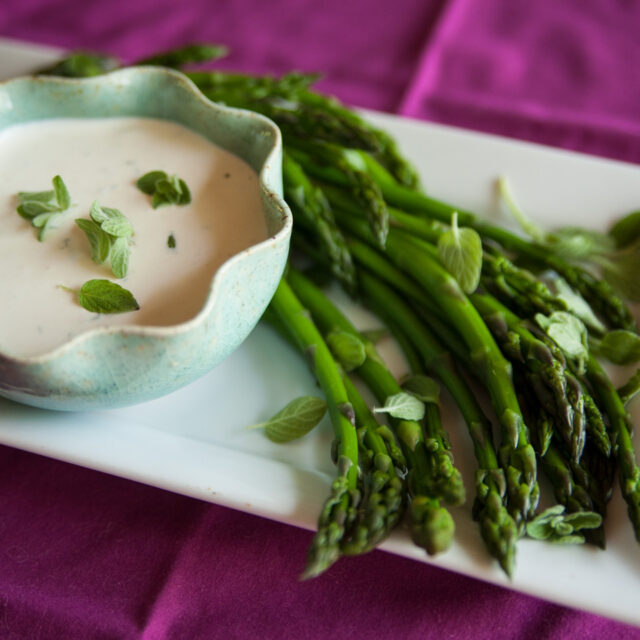 Asparagus with Marjoram-Horseradish Sauce
This marjoram-horseradish sauce comes together in no time. A swish of sour cream, a dash of spicy horseradish, and a flourish of fresh marjoram create the perfect complement to spring asparagus. Of course, if you're feeling less virtuous, this dip also goes great with potato chips (just saying!).
Ingredients
1 cup sour cream
1 tbsp. horseradish sauce
1 tsp. salt
2 tsp. fresh marjoram
asparagus, steamed and chilled
Directions
Simply combine sour cream, horseradish sauce, and marjoram in a small bowl.
Serve garnished with more fresh marjoram as a dipping sauce for chilled, steamed asparagus.