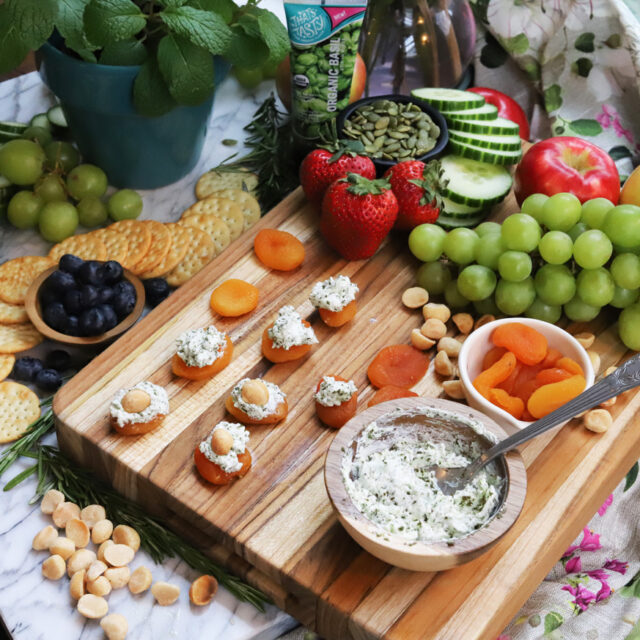 Apricot-Basil Finger Appetizers
30 minutes
|
Yield:

30 bite-size appetizers
Stir our Basil Purée into creamy goat cheese to create a mouthwatering appetizer with dried apricots and macadamia nuts. Our resealable tube is perfect for flexible portions, so you can create enough herbal spread for a party of two or a crowd of thirty.
Ingredients
30 Dried California Apricots
4 ounces Goat Cheese
Organic Basil Purée, as needed
30 Macadamia Nut Halves
Drizzle of Honey, optional
Salt + Pepper, to taste
Directions
Set out apricots on a serving platter or cutting board.
Stir a few squeezes of basil Purée into the goat cheese, to taste. Top each apricot with a small dollop and finish with a macadamia nut half.
OPTIONAL: Serve platter with a drizzle of honey over all 30 apricot finger foods. Add salt and pepper, to taste, if needed.