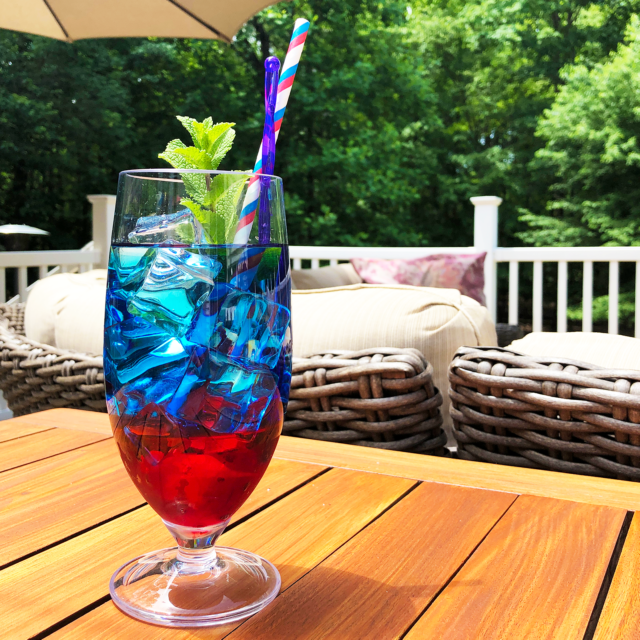 American Flagged
10 minutes
|
Yield:

1 cocktail
Ingredients
1 oz Vodka
1 oz Mint Citrus Syrup (fresh mint, lemon juice, water, sugar)
1 oz grenadine
1 oz blue curaçao
Mint to garnish
Directions
Measure and pour 1 oz. grenadine into the bottom of a highball glass.
Fill the glass with ice.
In a shaker, combine vodka and mint lemon syrup with ice and shake until the shaker is very cold.
Pour the shaker contents carefully into the glass over the back of a spoon so it won't mix into the grenadine.
Top with the blue curaçao pouring over the back of a spoon and garnish with mint and berries.