Spicy Margarita with Jalapeno and Ginger Purées
Tired of being stuck inside and longing for a taste of the tropics? Try this fresh, spicy and EASY margarita recipe to de-stress and welcome the weekend. Close your eyes and you're practically right there on the beach in Puerto Vallarta.
Not a fan of spicy cocktails? Try this Strawberry Mint Margarita instead, you won't regret it. More of a Bourbon drinker? Cozy up to a Bourbon Sour with Thyme simple syrup. Don't drink, try the mocktail version in the notes, or make some infused water.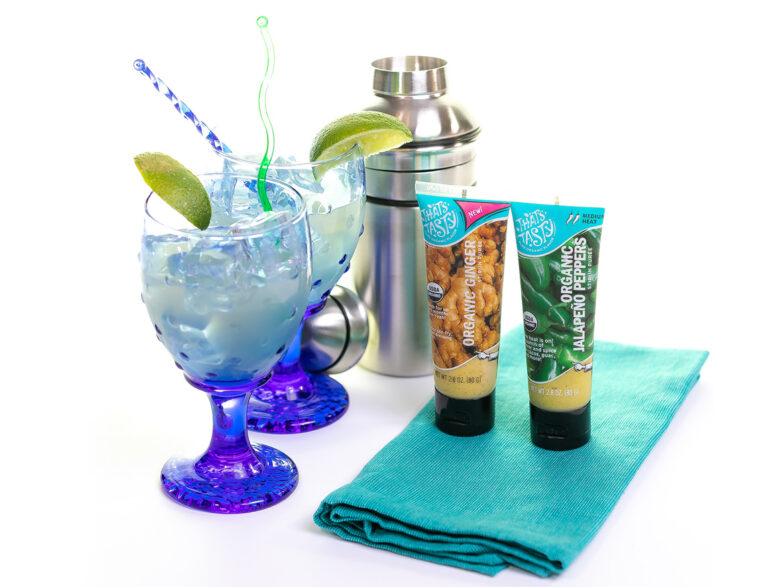 Spicy Margarita with Jalapeño and Ginger Purées
Ingredients
2 oz tequila
0.5 oz lime juice
0.5 oz orange liqueur (or pineapple orange juice for a twist)
2 tsp. agave nectar
½ tsp. Jalapeno Purée
½ tsp. Ginger Purée
2 oz club soda
lime wedges
kosher salt