Sun-Dried Tomato Butternut Squash Soup
This silky-smooth Butternut Squash Soup is jampacked with flavor. Vibrant butternut squash is roasted and blended with carrots, white onion, vegetable broth, coconut milk, and our Organic Sun-Dried Tomato Purée to create a dynamite combination your whole family will love. Talk about a soup-er star recipe!
Our line of organic, stir-in purées makes it easy to add some extra zip to any dish. Feeling frisky? Try whipping our Spicy Harissa into your next batch of scrambled eggs. Don't want to stink up your hands? Our Garlic Purée is on your side.  No matter what you're cookin' up in your kitchen, we've got the flavor to enhance your recipes to the next level.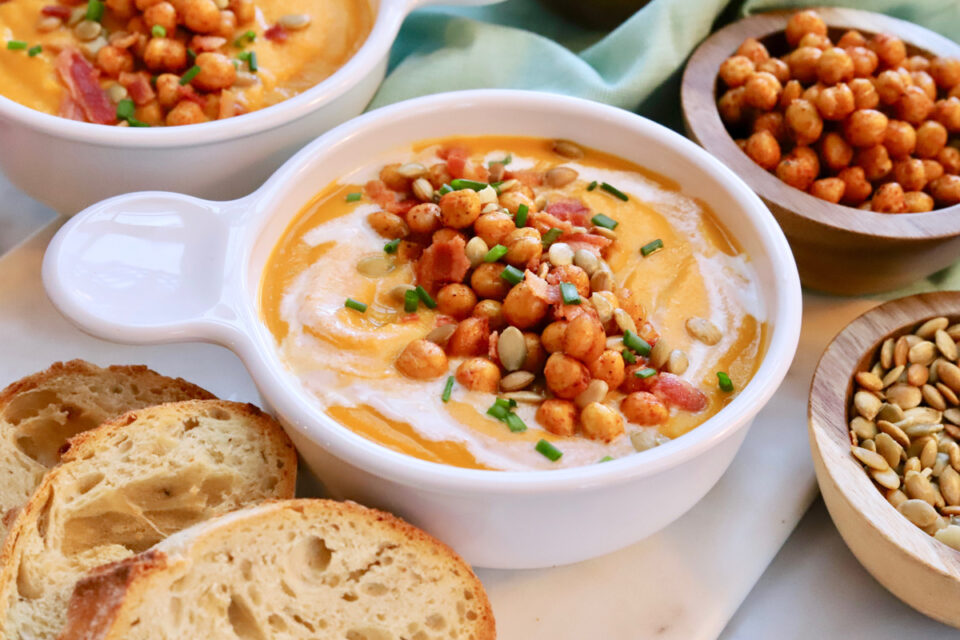 We've topped these bowls of sunshine with a swirl of coconut milk, roasted chickpeas, crispy bacon, savory pepitas and That's Tasty Fresh Organic Chives. So many textures, so many epic flavors! While we think these garnishes are an impressive grouping of glory, feel free to add whatever your taste buds enjoy most. A few other ideas include grated parmesan, toasted almond slices, croutons, fresh cilantro or a splash of hot sauce. Don't forget to serve with some crunchy slices of toasted baguette for dippin'.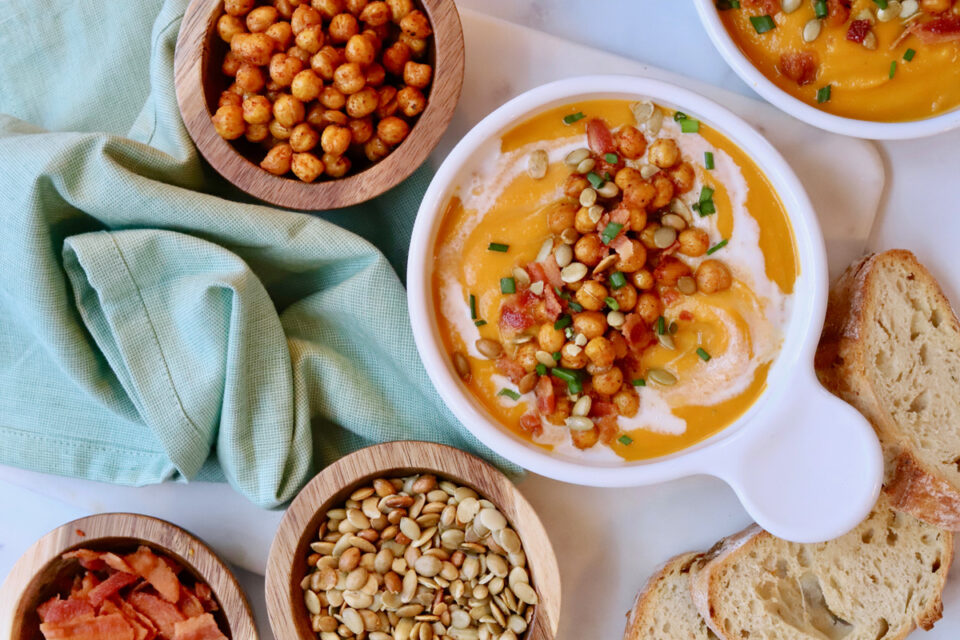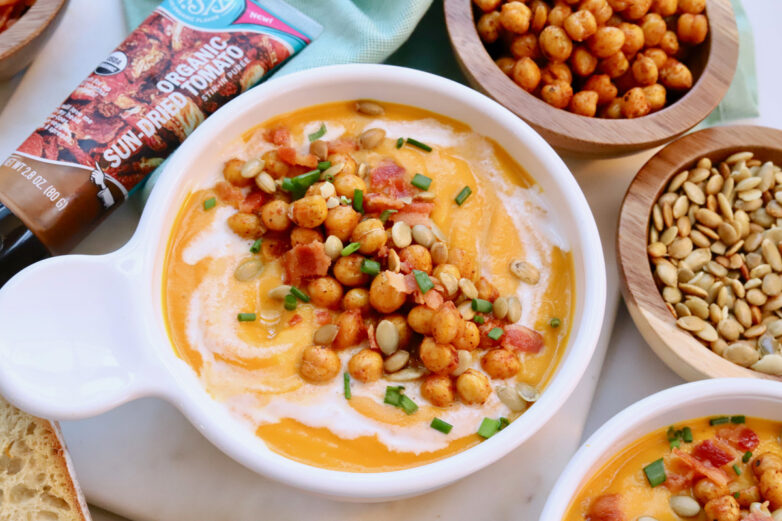 Sun-Dried Tomato Butternut Squash Soup
Ingredients
1 large Butternut Squash (about 3 pounds)
1 Yellow Onion
4 large Carrots
1/2 tsp. Salt
1/2 tsp. Freshly Cracked Black Pepper
2 tbsp. Olive Oil
3 tbsp. Water
2 tbsp. Butter
2 cups Vegetable Broth
1 cup Coconut Milk
1 tbsp. Organic Garlic Purée
2 tbsp. Organic Sun-Dried Tomato Purée
More Salt and Pepper, to taste