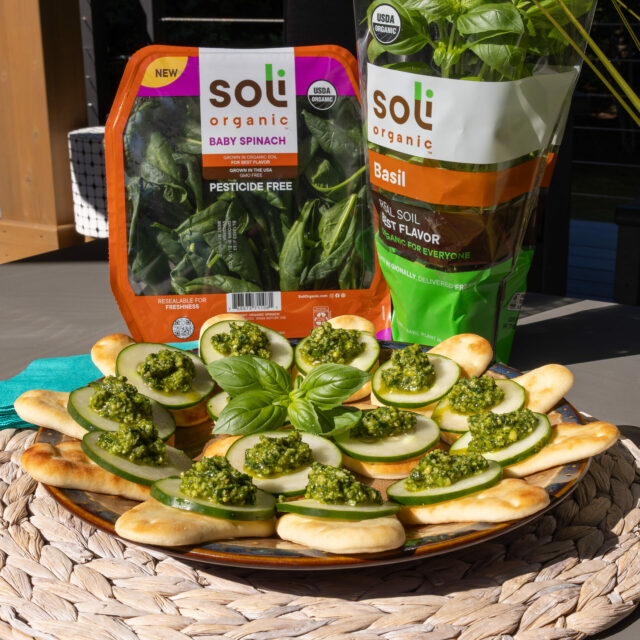 This fresh homemade pesto is great on pasta, baked potatoes, pizza, or bread. Store in the fridge for about a week and don't be afraid to freeze!
Ingredients
1 ½ cups Soli Organic baby spinach leaves
¾ cup Soli Organic basil leaves
½ cup toasted pine nuts
½ cup grated Parmesan cheese
½ cup extra-virgin olive oil, divided
4 cloves garlic, peeled and quartered
1 tablespoon fresh lemon juice
¾ teaspoon kosher salt
½ teaspoon lemon zest
½ teaspoon freshly ground black pepper
Directions
Place spinach, basil, pine nuts, Parmesan cheese, 2 tablespoons olive oil, garlic, lemon juice, salt, lemon zest, and pepper into a food processor; blend until nearly smooth, scraping the sides of the bowl with a spatula as necessary.
Drizzle remaining olive oil into the mixture while processing until smooth.
Recipe adapted from allrecipes.com