Air Fryer Fried Green Tomatoes
Who doesn't love to make something that is simple, easy to make, yet delicious? We have taken the southern staple of Fried Green Tomatoes and thrown them under the air fryer! We can vouch that they are finger-lickin' good!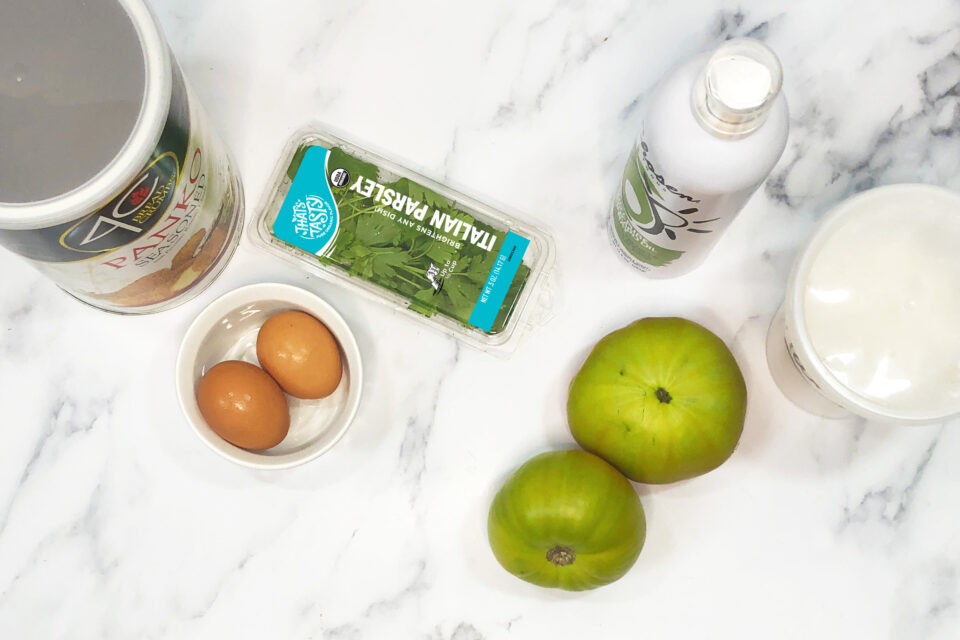 We love our fried green tomatoes extra crispy – so after dipping the tomatoes slices in the beaten eggs, we dipped them in flour and then panko! For some extra flavor, as well as a pop of color, we added Italian Parsley to our panko mix!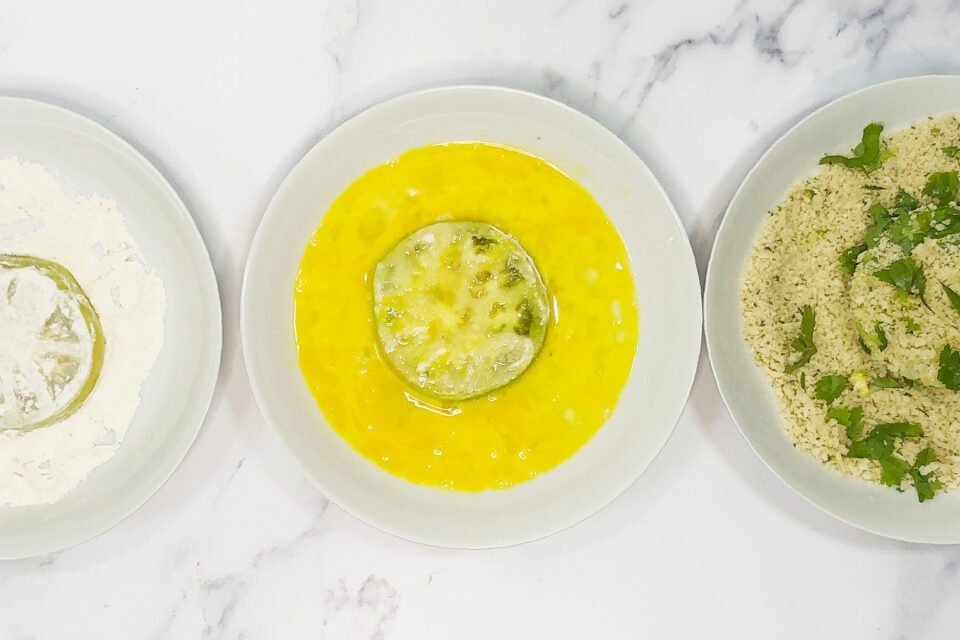 Tasty, flaky, crispy goodness! Looks good on a plate, feels even better in your tummy. Enjoy!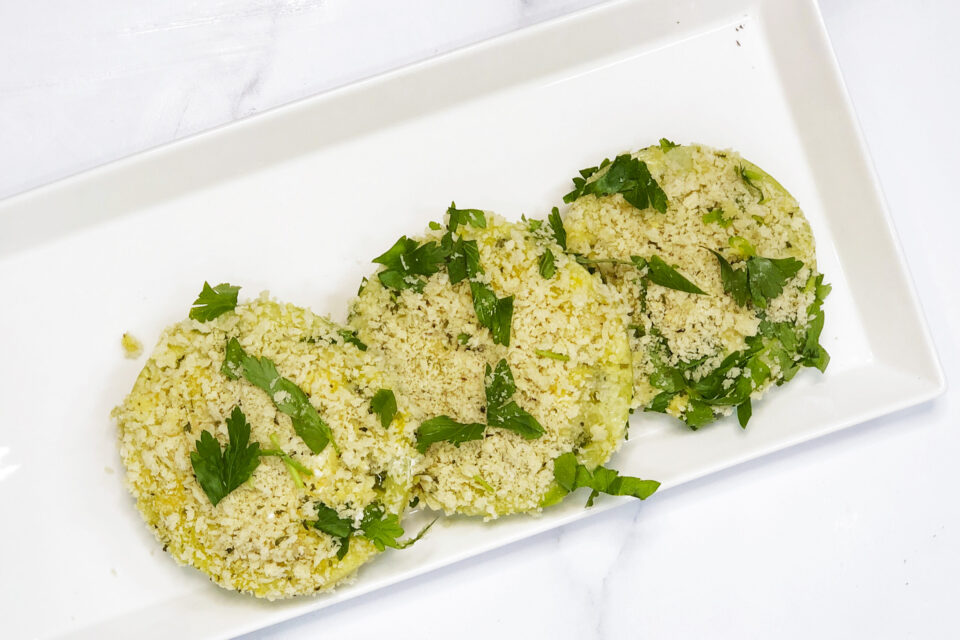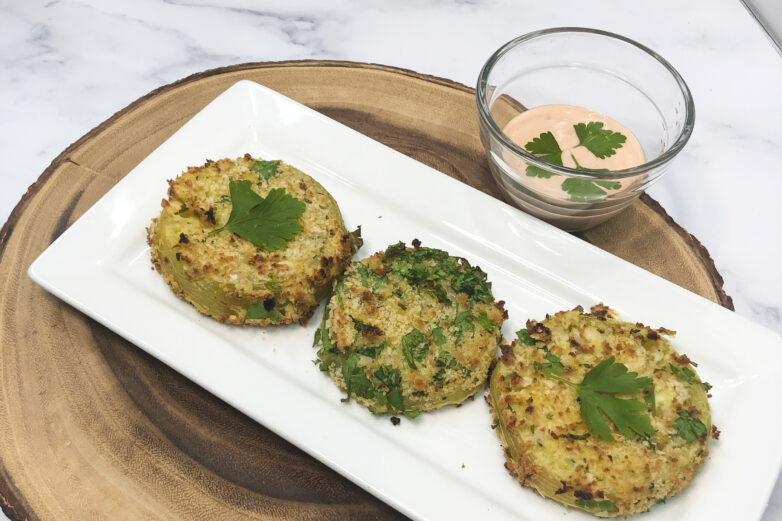 Air Fryer Green Tomatoes
Ingredients
Fried Green Tomatoes
2 large green tomatoes sliced ¼ inch thick
½ cup flour
3/4 cup Panko
2 eggs beaten
2 tablespoons fresh chopped Italian parsley
spray oil (we used avocado oil)
Comeback Sauce
1/2 cup mayonnaise
2 tbsp. ketchup
1 tbsp. lemon juice
1 tbsp. hot sauce of choice
1 tsp. Worcestershire sauce
1/4 tsp. black pepper
½ tsp. garlic powder
½ tsp. onion powder
Salt and pepper to taste