Want to take your tastebuds on a summertime adventure? Try this easy, yet delicious Watermelon Mint Frozé!  It keeps you cool and relaxed, even as the weather heats up.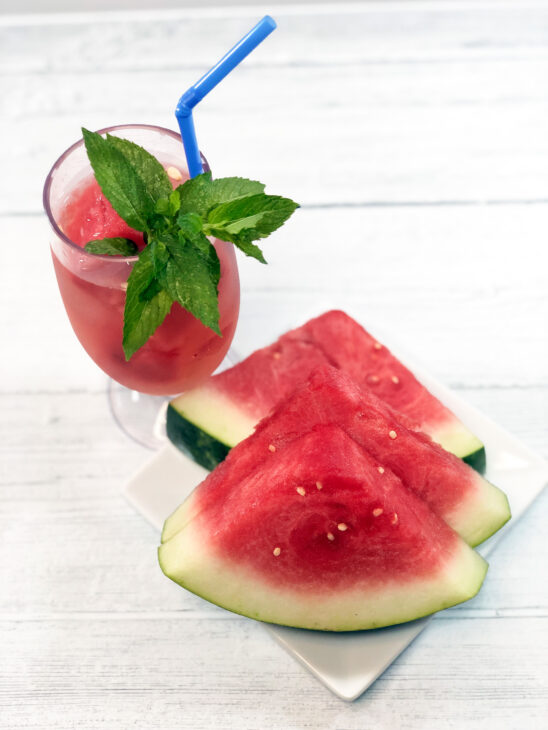 It seems to us August is always a mixed blessing. We want to enjoy the day outside and bask in the sun, yet the heat can be oppressive at our home base in Virginia this time of year. Well, throw your hair in a ponytail, put on some sunscreen, and freeze some Rosé because we have the perfect drink to keep you cool. And we are shouting out to our friends at Blenheim Vineyards because we chose their Rosé for our Watermelon Mint Frozé. It has the perfect pink and not too sweet not to dry taste to complement our fresh Mint.
Instructions
Pour the rosé wine into a freezer-safe container and freeze for at least 4 hours or up to overnight. (rosé wine will not freeze entirely but instead will have a slushy consistency.)
Cut watermelon into 1-inch chunks and place in a plastic container and cover. Freeze for at least 4 hours or up to overnight.
Add chopped Mint and frozen wine, and melon to a large blender.
Blend on medium-high speed for 1-2 minutes or until smooth.
Garnish with Mint and serve immediately.