Scrumptious Strawberry Basil Shortcake
Whoever thought to put fruit in their desserts was a genius. Looks great, makes you feel healthy, and tastes DELICIOUS! The Queen of a Fruity Dessert is definitely a Strawberry Shortcake, especially with it has the King of Herbs, Basil, in it! A match made in culinary heaven.
The fun part about this recipe is that you get to decide how easy, or hard you want to make it. Feel free to use homemade shortcake biscuit dough or store-bought! While we will be sharing the homemade version today, either is delicious – so there is no shame in your game if store-bought is more your style! Sub-in store-bought versions when applicable. Enjoy!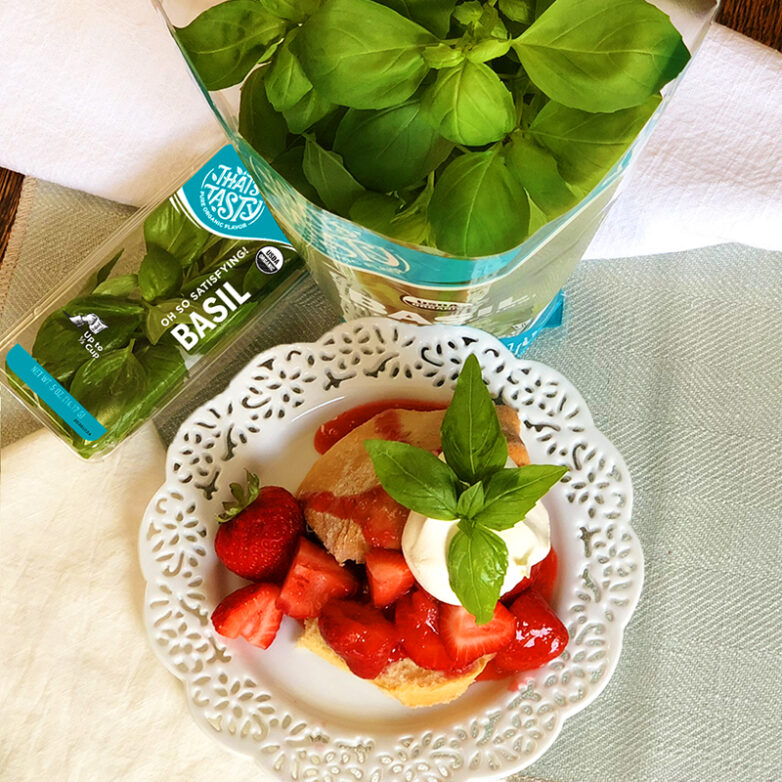 Strawberry Basil Shortcake
Ingredients
¼ cup sugar
1 tbsp. baking powder
½ tsp. kosher salt
2 cups all-purpose flour, plus more for surface
6 tbsp. chilled unsalted butter, cut into pieces
1 cup heavy cream
1 large egg, beaten
1.5 lbs fresh strawberries, hulled, quartered, divided
4 tbsp. sugar, divided
2 sprigs basil
2 cups heavy cream
2 tbsp. crème fraîche